UMD Libraries appoints David Dahl Associate Dean for Digital Services and Technologies
Dahl brings extensive library systems, technology, and management experience to the role he has held in an interim capacity for nearly a year.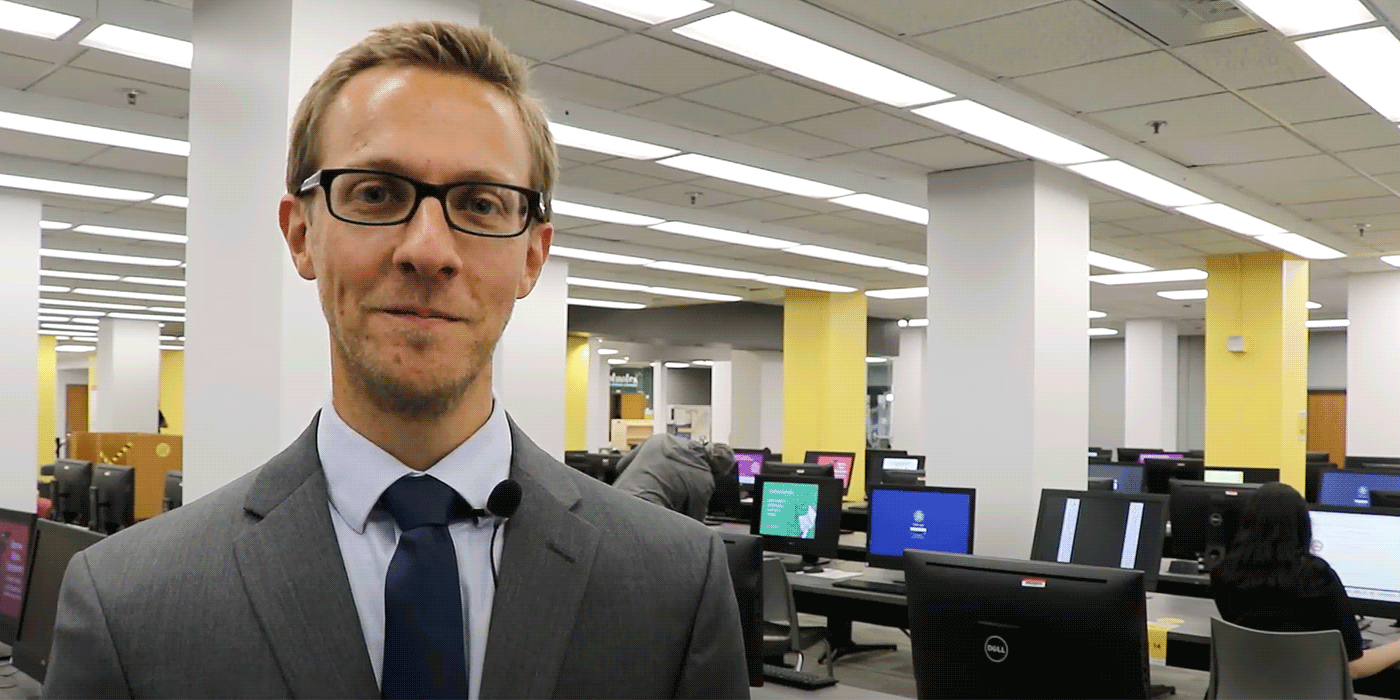 The Libraries has appointed David Dahl as Associate Dean for Digital Services and Technologies (DST). Dahl, who has been serving as the Interim Associate Dean since May 2021 in an exemplary manner, comes to this position with nearly 14 years of extensive library systems and technology experience.
As a library leader, Dahl has gained a reputation for being highly strategic and collaborative, and is well respected as a colleague with strong management, communication, and interpersonal skills. As the Associate Dean, he will continue to leverage the Libraries' strengths and advance strategic initiatives. Within the Libraries, he holds the faculty rank of Librarian III with permanent status and has a strong record of professional and service accomplishments at the national, regional and state levels, including roles as a Steering Committee member of the Maryland Library Association's Executive Board and as a Councilor for the American Library Association's governing body.
"DST's work and people are integral to pursuing the Libraries' strategic goals around user-centered excellence and innovation, social justice, partnerships, and organizational capacity," says Dahl. "I am thrilled and honored to have the opportunity to work with the talented individuals in DST as we work to expand and enhance the library experience for UMD researchers and learners."
Dahl has been with the Libraries since 2015, honing his managerial, budgetary, procurement and supervisory skills as the Director of Consortial Library Applications Support (CLAS) for the University System of Maryland and Affiliated Institutions (USMAI) Library Consortium. Prior to joining the Libraries, he spent six years at Towson University, including three years as the Information Technology Librarian where he was a member of the senior management team reporting directly to the dean.
As the Associate Dean, Dahl will lead DST in providing the essential technological and facilities infrastructure that makes the Libraries' mission possible, including software development, system administration, application support, information technology hardware and support, production and preservation of digital collections, and maintenance of numerous online user interfaces that support the research enterprise of the university.
"David will be an exceptional leader and advocate for the Libraries and for DST at the campus level and beyond," says Dean of Libraries, Adriene Lim. "We are fortunate to have his expertise and leadership in this crucial role in our organization."
Dahl holds dual master's degrees in Library Science and Information Science as well as a bachelor's of science degree in music composition and comparative literature from Indiana University.