About Us
Situated inside William E. Kirwan Hall, University of Maryland's Science, Technology, Engineering, and Mathematics Library welcomes students, faculty, and researchers from all disciplines. We offer our patrons a variety of facilities, services and technologies to learn, create, collaborate and thrive.
The STEM Library is now home to John and Stella Graves Makerspace. It is also a U.S. Patent and Trademark Resource Center.
Title
Name
Contact for questions regarding...

Subject Librarians

Subject Librarians at STEM 

library services
books
journals
research

To find your subject librarian, search the subject librarian directory.

Library Coordinator
Pinar Beygo

STEM Library facilities issues
Serials
Student employment

Access Services and Makerspace Coordinator
Maggie Bentley

Student employment
Makerspace, including 3D printing
Late fees, account information

Library Services Specialist
Pat deLaubenfels

Late fees, account information
Document delivery
Course Reserves

Graduate Assistant
Taaja Blackburn

Makerspace, including 3D printing
STEM and Makerspace webpage accuracy and accessibility 

Makerspace Technician
Alex Valentin

Makerspace, including 3D printing, laser cutting, and VR

 
Email STEM Library
For all other inquiries or comments.
The STEM Library serves the information needs of students, faculty and staff working in the following schools/departments:
History of the STEM Library
On January 1, 2018, the White Memorial Chemistry Library and the Engineering and Physical Sciences Library (EPSL) merged to form the Science, Technology, Engineering, and Mathematics Library (STEM Library). 
Engineering Resources
The study of engineering has a long history at the University of Maryland, College Park. As early as the 1890s, the Engineering Department was firmly established and complemented by a small collection of resources. Although not a library, this collection of resources continued to develop as the University grew. In the 1930s, the collection had improved, but fell short of being a formal library as it had no full time staff and held only a few hundred volumes and fewer than twenty periodical subscriptions
Following World War II, interest in engineering skyrocketed. As the field developed and grew, so did the Engineering Department at the University of Maryland. In response, the need grew for academic support of the field. Due to this need an allocation was made for an engineering and physical sciences library in the soon-to-be constructed engineering building.
In 1949, a professional librarian was hired for the new, Engineering and Physical Sciences Library (EPSL). Managing the move of the library, Marguerite G. Ritchie worked to secure all of the appropriate subject titles for EPSL. After transferring resources from McKeldin library, the resources at EPSL were in dire need of cataloging. After addressing this problem, Ritchie sought to secure additional funds in order to develop and improve the collection. The UM library system lacked the resources necessary to support such a quickly developing and innovative field.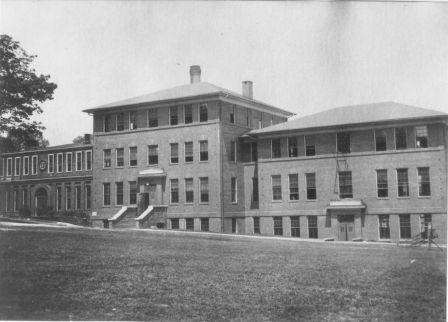 1918 Engineering building: The collection that would eventually become EPSL began here.
When the new facility opened in 1953, it appeared that the space issue would not be a concern. Just a few years later, however, the new and seemingly spacious library was bursting at the seams with resources. In addition to purchased resources, EPSL served as a repository for government reports in the Technical Reports Center. The library also accepted numerous resources as donations and gifts which were added to the collection.
By 1961, three full time librarians were employed at EPSL. This substantial staff with an enormous collection required more space. After a large addition to the building in 1968, EPSL finally had adequate facilities.
Further renovation was completed on the library in 1981, and no significant construction has taken place since then.
On January 25, 1984, EPSL was designated a Patent Depository Library by the US Patent & Trademark Office. In 1990, the name changed to Patent and Trademark Depository Library and in 2011 to Patent and Trademark Resource Center. As a PTRC, the library houses archive microfilm and DVD copies of the more than 8 million United States patents. In the late 1990s, patents began to be available online. Reference staff provides assistance in searching the myriad of electronically accessible patents.
For many decades, EPSL has supported departments that now make up the A. James Clark School of Engineering and the College of Computer, Mathematical, and Natural Sciences. In October 2008, it assumed support for the College of Agriculture and Natural Resources, and in July 2010 added the School of Public Health.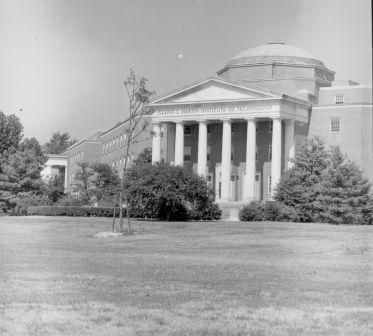 1966 Math building: The relocated library opened here in 1953.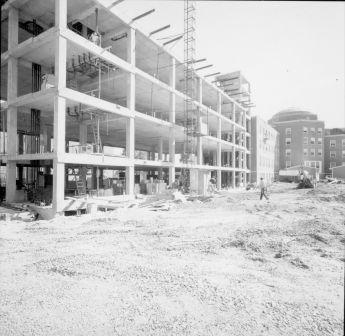 1967 EPSL construction: The addition being built was completed in 1968.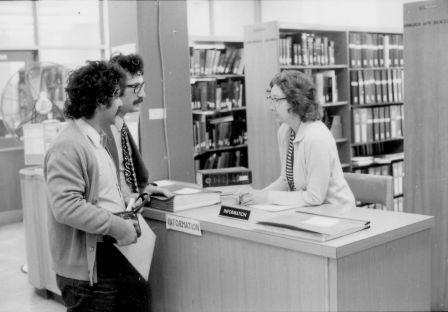 Two patrons approaching the EPSL Information Desk in 1973
Chemistry Resources
The University's first Chemistry library was opened in 1953. In the 1950s and 60s, enrollment at UMD more than doubled and, in 1975, The White Memorial Chemistry Library was included as part of a  research extension to the Chemistry department facilities. In 1976, The library was named for Charles E. White, a College Park native who received his bachelors, masters, and doctorate in chemistry at the University of Maryland, and then served as a professor for more than forty years.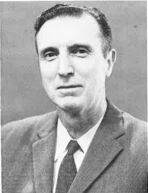 Charles E White
The information on this page was provided by "Library Support for Engineering at the University of Maryland" by Eric Lindquist, and by "Academic Branch Libraries in Changing Times" by Nevenka Zdravkovska. Additional research was conducted by Jim Miller, Senior Reference Librarian at EPSL, and Jason Speck, Head of Collection Management, University Archives. 
The photographs on this page are courtesy of the University Archives, University of Maryland Libraries.