Exhibitions
Special Collections and University Archives create unique exhibitions each year that are featured in our galleries across campus. Smaller exhibitions are featured in our reading rooms and topics rotate much more frequently. Explore our blog to learn about current small exhibitions on display.
Visit our galleries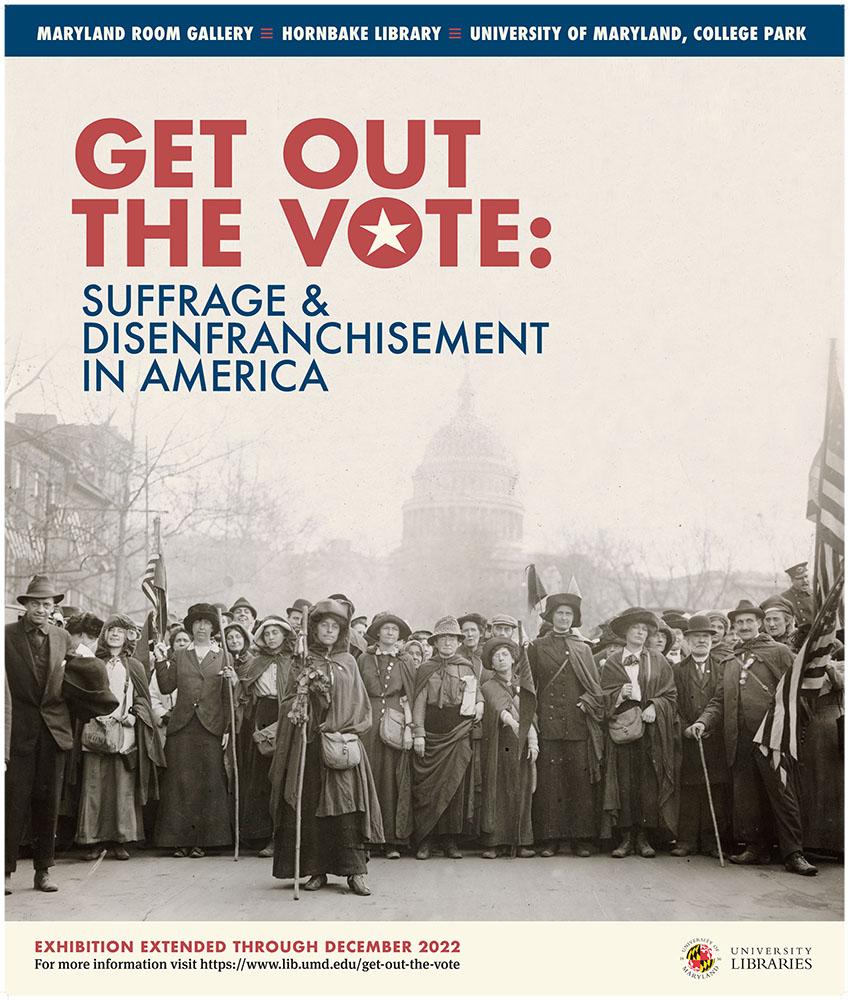 Hornbake Library, Room 1202
Current exhibition
Get Out the Vote: Suffrage and Disenfranchisement in America
Over the years, voting rights have expanded and contracted for many marginalized communities. At the heart of the fight for voting rights are these advocates and grassroot organizations who have demanded expanding the right to vote. Explore items that illustrate the history of voting rights in America.
Michelle Smith Performing Arts Library Gallery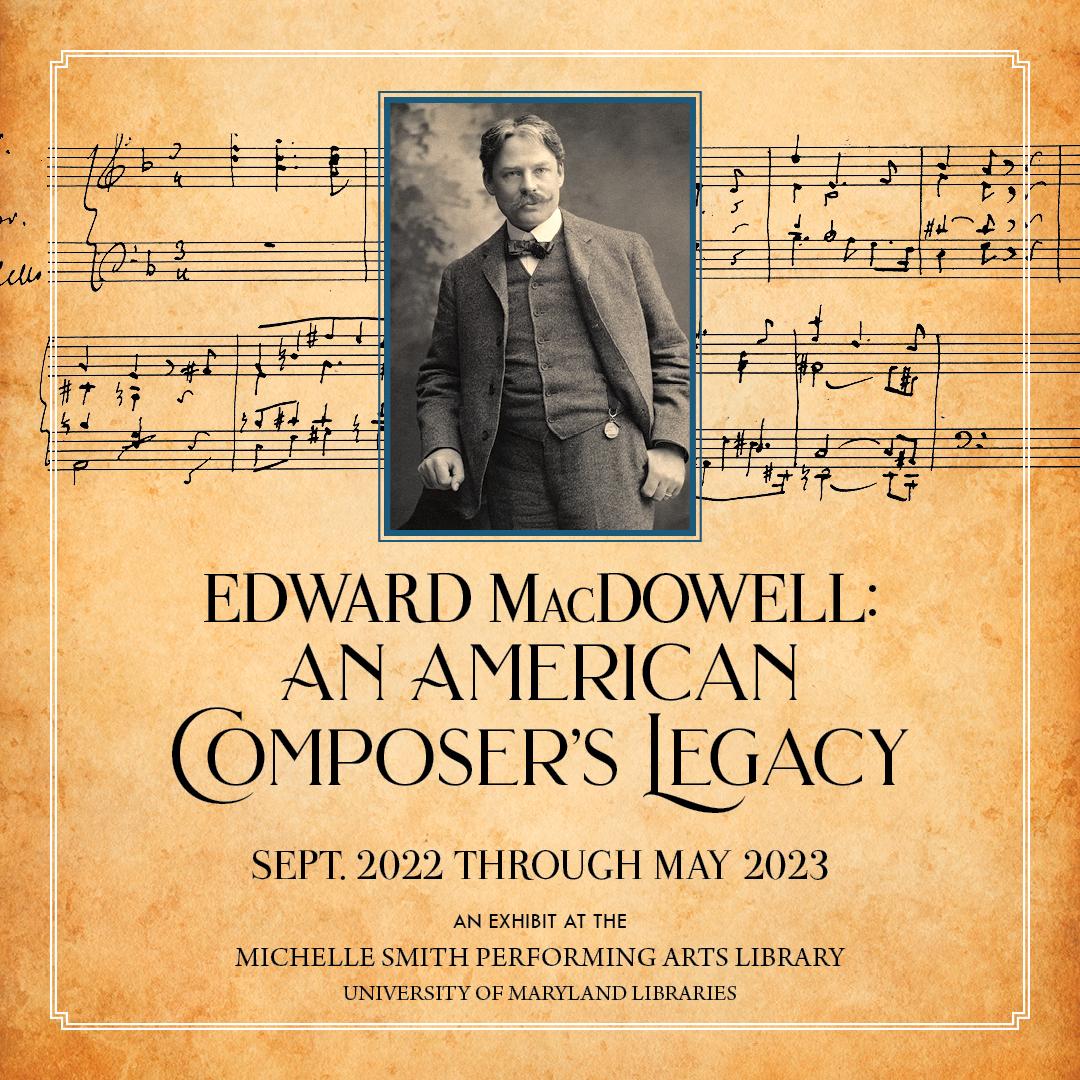 Perfoming Arts Library, Room 1510
Current exhibition
Edward MacDowell: An American Composer's Legacy
The current exhibit at the Michelle Smith Performing Arts Library centers on pianist and composer Edward MacDowell (1860-1908), who was one of the first seven people to be inducted into the American Academy of Arts and Letters, and known as the first internationally recognized American composer. MacDowell, the renowned artists' residency and workshop in New Hampshire, was co-founded by Edward and his wife Marian in 1907. Notable artists and writers such as Leonard Bernstein, Aaron Copland, Willa Cather, Michael Chabon, Alice Sebold, and Jonathan Franzen have worked at the program.
On display through August 2023, the exhibit showcases Edward MacDowell's life and works through scores, letters, recordings, and photographs from Special Collections in Performing Arts and the International Piano Archives at Maryland.
The Katherine Anne Porter Room
Hornbake Library, Room 1218
The Katherine Anne Porter Room was established by the University of Maryland in appreciation of the generosity and interest of this distinguished American author. From that time until ill health prevented it, Miss Porter came often to this room to work on her papers. She thought of it as a place where individuals could "view and enjoy her library and furnishings" in an atmosphere that reflected her personal taste and style. Today, this room serves as a permanent exhibition and is open to all visitors and free of cost.
Digital exhibitions
Each year the University Libraries creates new exhibitions showcasing items from our rare and archival collections. Explore the exhibitions below and use the categories to refine the results. Visit our galleries in the Hornbake and Michelle Smith Performing Arts Libraries for current physical exhibitions.