New website coming soon!
Libraries release beta version of new website for feedback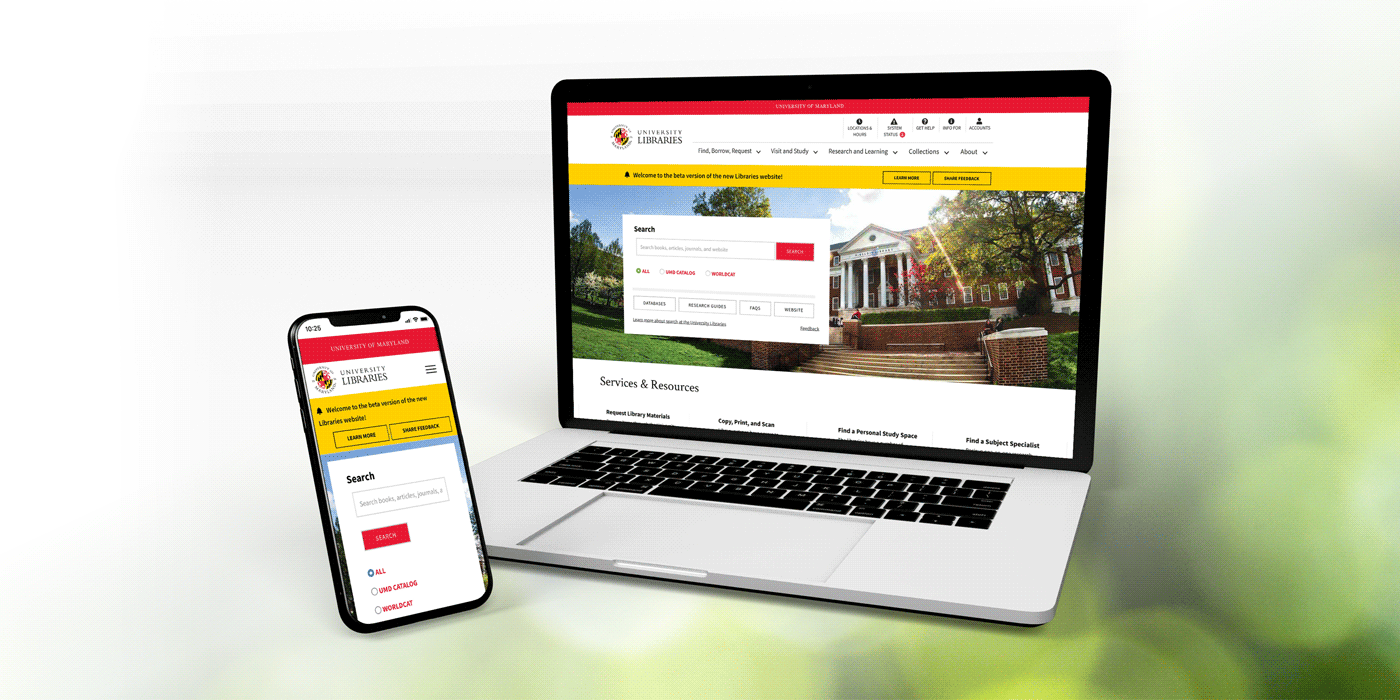 The Libraries has been hard at work on a new website to better meet our user needs, a strategic initiative under the Libraries' goal area of user-centered excellence and innovation. The beta version of the new site is now available to the public at https://wwwnew.lib.umd.edu/ and we welcome your feedback.
The new website, set to launch June 2022, aims to provide a seamless entry into the libraries information resources, present content in a way that allows users to access desired information quickly and easily, ensure full accessibility for people with disabilities, and tell a story about the role the Libraries play in the life of the University and its community members.
"With a fresh look and feel, we hope the new website will drive excitement, interest, and deeper engagement with the University Libraries," says Kate Maloney, Director for Strategic Communications and Outreach. "In addition to helping users get what they're looking for, we hope it will also help them discover services, programs, and resources they may not have even known to look for."
In collaboration with partners in the Office of Strategic Communications, the Libraries analyzed user behavior and search terms to learn why users come to the website and how they navigate our current site. Results from a content audit, library user survey, focus groups and user interviews, engagement metrics, and a review of peer websites informed the organization and design of the new website.
Now we need your help! We invite you to explore the beta version of the new website from now until June and let us know how we can further improve the site to better meet your needs.
We will also be conducting usability testing over the next several months. If you're interested in being part of the testing or you have any questions about the site, email the Libraries' Online User Interfaces Team (OUI) at lib-oui@umd.edu. We truly appreciate your participation in the process of refining the Libraries' website.