News, Events, Exhibits
IN THE GALLERY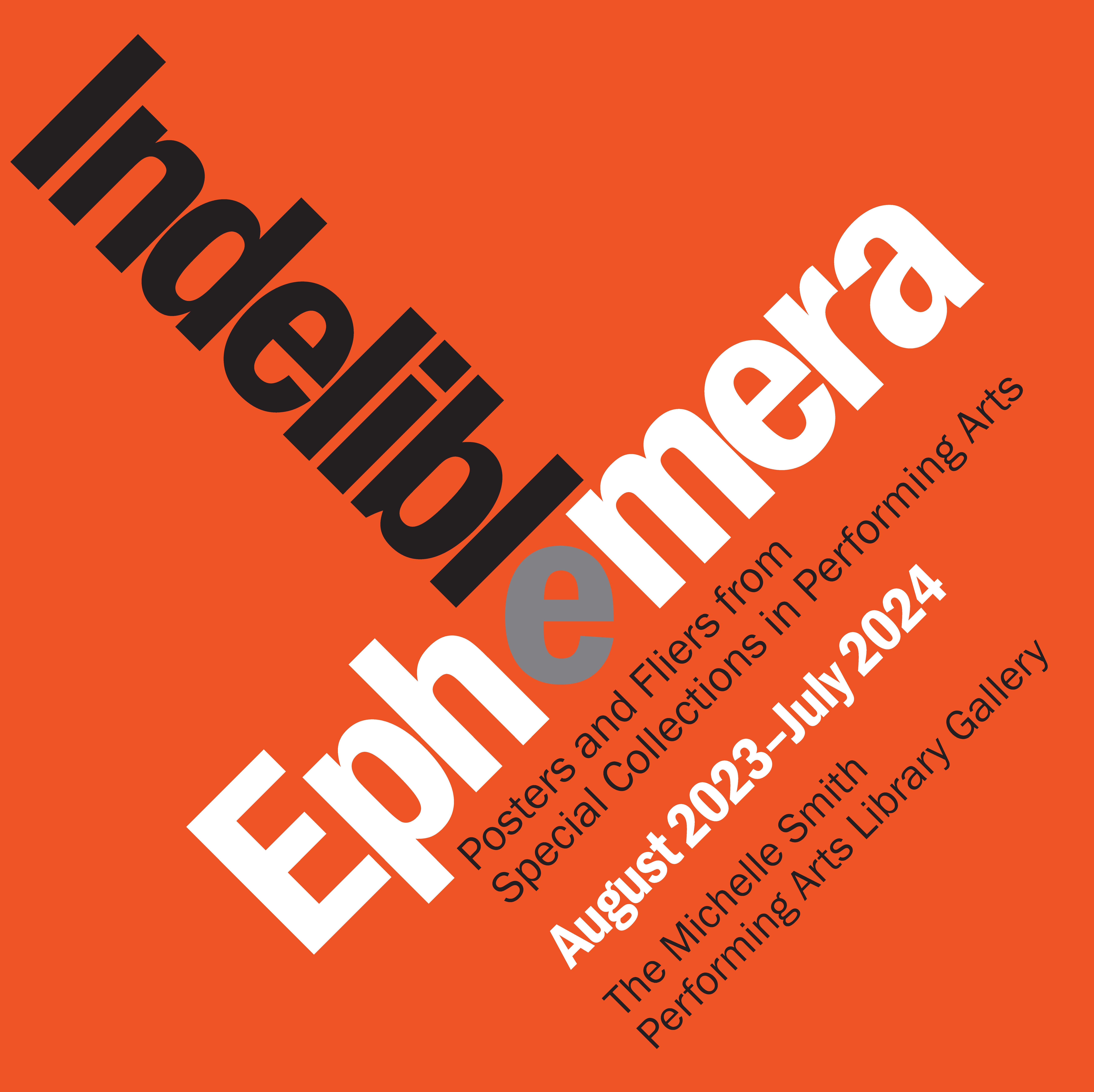 Indelible Ephemera: Posters and Fliers from Special Collections in Performing Arts
An audience's initial interaction a with a concert, a new play, or a choreographer's new dance piece does not always occur when performers first take the stage. Promotional posters and fliers—affixed to bare walls, stapled to telephone poles, or handed out on the street—are often the first point of contact between an artistic work and audience members. In an 8 ½" x 11" leaflet or a 27" x 40" poster, graphic designers distill the core of a new work in letterform and illustration.
Indelible Ephemera celebrates these promotional materials,which were intended for short-term use but live on as artifacts of a performance, rich with enduring informational value. The exhibit highlights notable posters and fliers from the worlds of dance, theatre, popular music, and punk rock. All materials are drawn
from Special Collections in Performing Arts (SCPA) at the Michelle Smith Performing Arts Library.
Rarely-seen works are displayed from notable, D.C.-rooted artists like Lou Stovall, Lloyd McNeill, and Paul Reed. These works are examples of how, for many artists, designing performing arts posters was an important part of their careers, despite the work's functional purpose. Indelible Ephemera reconsiders poster design not as separate from the creative event it promoted, but as an integral point of contact between audience and performer.
This exhibit runs through August 2024.