Announcing the Launch of the UMD Libraries' New Website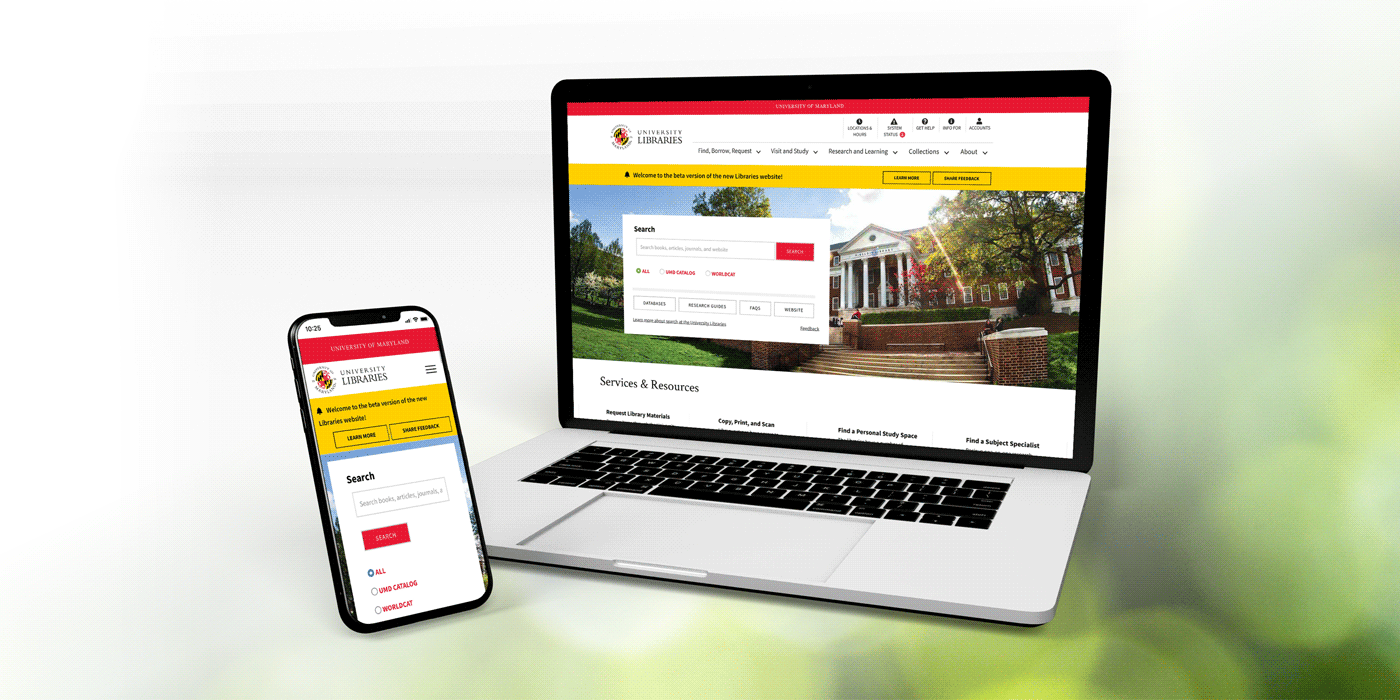 We at the University of Maryland Libraries are pleased to announce the release of our newly designed website, now available at: http://lib.umd.edu/. The new site was developed after months of usability studies and interview sessions with faculty members and students. Along with creating a dynamic, virtual environment that was more aesthetically pleasing, the site was designed to make it easier for library users to discover and leverage the myriad of programs, services and resources that the UMD Libraries offer. Among the new features of the site are improved navigation menus and enhanced search options. 
One particularly useful new feature is the more prominent use of "Search all," a search function that displays "Bento Box"–style results (that is, results chunked out in sections by source). Now, for example, when a user types "Pauli Murray" into Search All, not only will they see relevant books by and about the civil rights lawyer, they'll also see academic articles about her under "Articles," find her among LGBTQ Writers and Artists in Special Collections under "Research Guides," and see where she appeared in the the 2021 Get Out the Vote digital exhibition at UMD. Users were able to use this feature on the previous site, but it is now the default search option.
With the launch of the new website, the Libraries also migrated to a new content management system (CMS). The Drupal CMS will make it easier for the Libraries to offer high-performance features and functions for users in the future. We're eager to hear about your experiences using our new site; please share your feedback via this online form or send us your comments or questions at lib-oui@umd.edu.