Illumination
The Magazine of the University of Maryland Libraries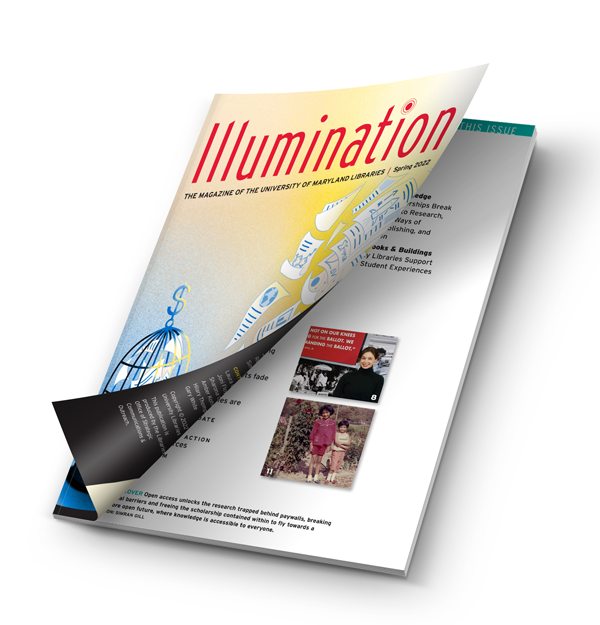 This year, it has given us great joy to experience our campus once again humming with life, to see our libraries full of students and researchers.
In this latest issue of Illumination magazine, we celebrate partnerships that allow us to further our work in open access and care for the whole student.
Plus, learn why the scent of violets fades so quickly, about our Filipino American Community Archives, and more!