How to Request an Article or Chapter
Here are the two easiest ways to place a request for an article or chapter via Interlibrary Loan:
(Remember: You may request one article per journal issue or one chapter per book)
 
WorldCat UMD
When using WorldCat UMD, find the record for the article you want to request (or the journal in which it is found). Then under Check Availability, click the red Request Item through Interlibrary Loan button.

This will bring you into your ILL Services Account, where you can place the request. Citation information will be imported from the WorldCat record, making it easier to place the request.
 
ILL Services Account
A second option is log in to your ILL Services Account directly, then use the DOI resolver or manually input the citation information into the request form.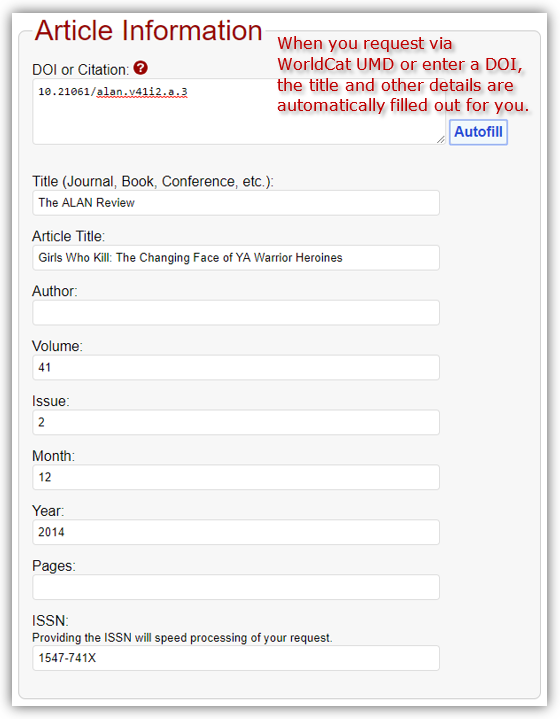 Once the article information is filled out to the best of your knowledge, be sure to choose a Date Needed By and indicate whether this is an article or a book chapter and whether you'll accept an open access version.
If you need to provide ILL staff with further information, use the Special Instructions field to do so. Including a note marks the request for ILL staff review, which may slow processing of your request, so please include essential information or instructions only.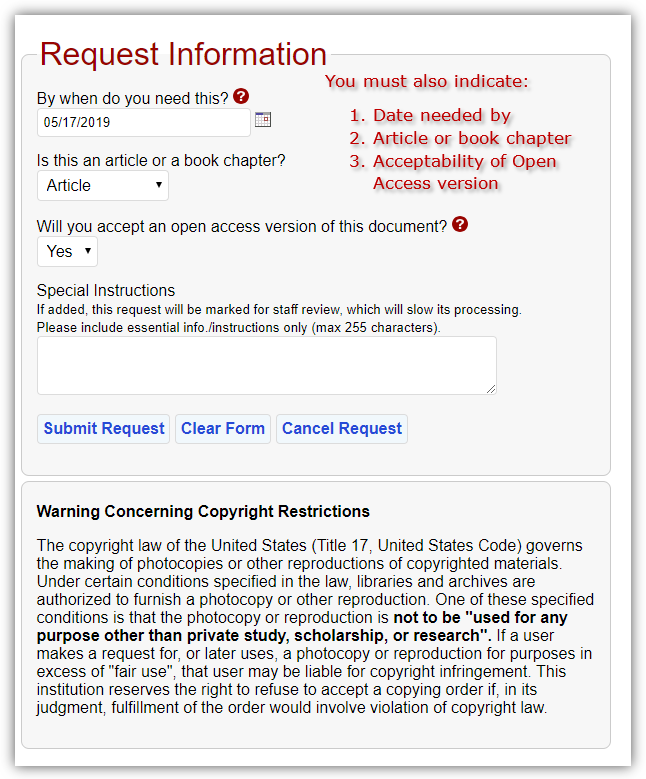 Once you've completed the form, click Submit Request. The current status of the requested article will now display in the Outstanding Requests table.

Electronic Delivery
You will be notified via email when the article is ready for download, usually within 1-3 business days. In the Electronically Received Articles table, click the link under View.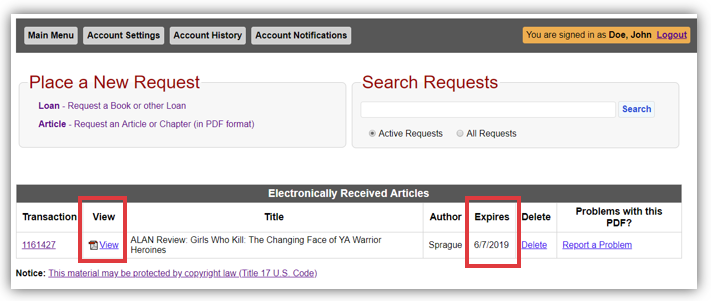 Please be aware that items delivered electronically will only be available for two weeks from the date of delivery. Check the Expires column to determine when your items will become unavailable. Be sure to print or save a copy before this date.