Make it a MckBuster Night
Horror Movie Marathon at McKeldin Library all Halloweekend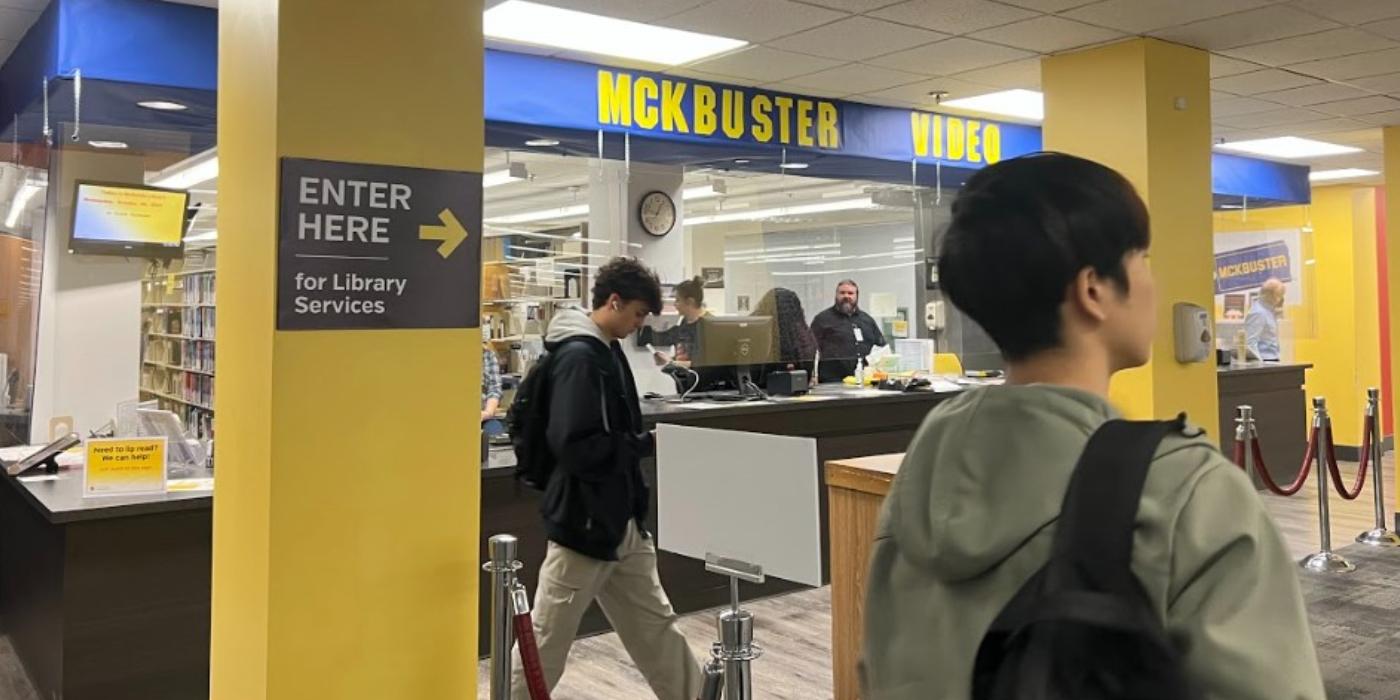 McKeldin Library is throwing it back this Halloween to the nostalgic days of the classic video rental store Blockbuster. The first-floor service desk is masquerading as "MckBuster" and renting out (er, lending) movies from the Libraries' physical and streaming collections you can watch at home with friends and family. The helpful MckBuster staff has even curated a Movie Guide to help you find something to suit your movie-viewing sensibilities.
To celebrate this movie makeover madness, McKeldin Library is hosting a weekend-long movie marathon featuring a hand-picked selection of so-bad-they're-good B horror movies to get you in the Halloween spirit, including the 1962 Carnival of Souls (Friday, Oct 28 at 6pm), the 1968 Night of the Living Dead (Saturday, Oct 29 at 7pm), and the 1960 Little Shop of Horrors (Monday, Oct 31 at 6:30pm). View all showing times. All movies are available in the public domain – learn more about what that means on the Libraries' copyright guide.
And while you're in McKeldin, check out the 2nd-floor Tech Desk's retro Halloween makeover as the TLC TechShack, highlighting the everyday great deals (free!) on equipment you can borrow like laptops, chargers, media production equipment, and more.
For more spooky fun, stop by Haunted Hornbake Library for ghostly stories and to explore the Mysteries, Monsters, and the Macabre exhibit. Happy Halloween, Terps!