Shellock Holmes and the Reign of the Terrorpin
Terp families crack the case at Family Weekend event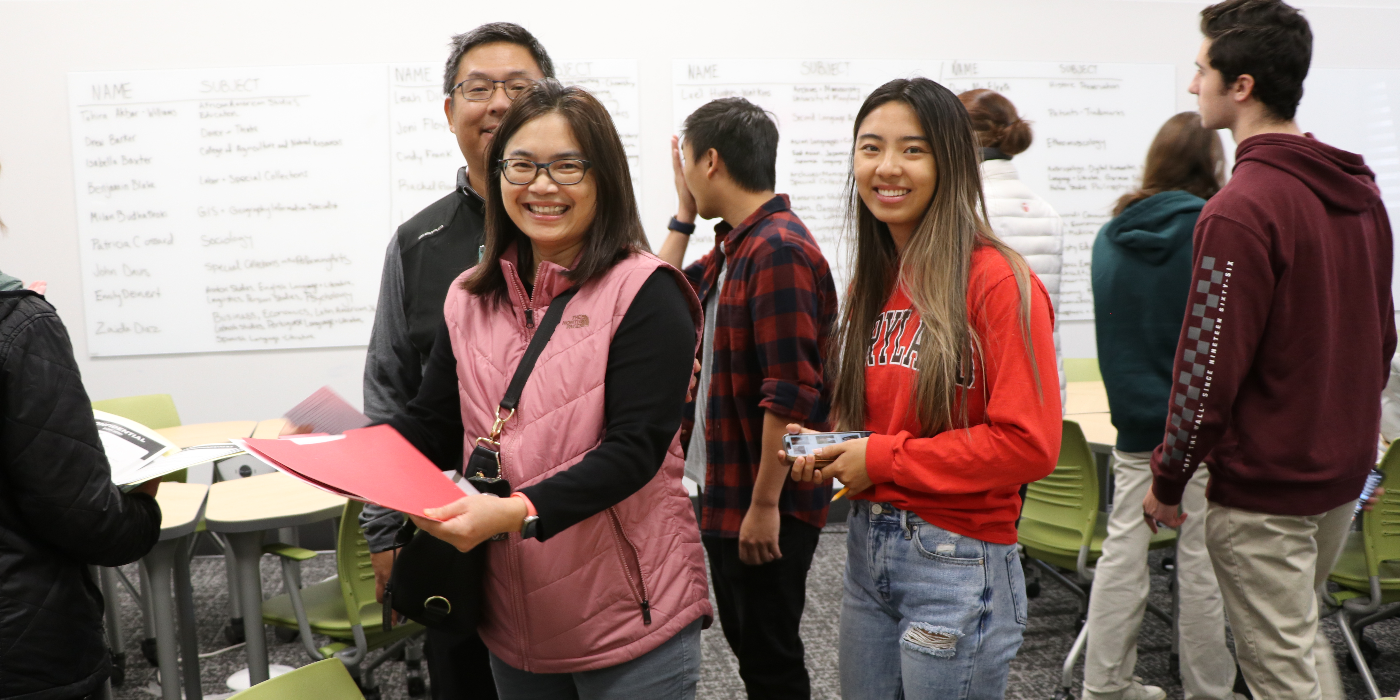 On Saturday, October 8, nearly 150 Terp family investigators gathered at McKeldin Library to help Shellock Holmes defeat his arch nemesis Profesor Pestudo. There were some strange occurrences happening in McKeldin - librarians were missing and fake resources were popping up everywhere. Thankfully, Professor Pestudo was no match for our clever families. 
Terp families worked in teams during this Family Weekend event, hosted by the UMD Libraries, to search McKeldin for clues and solve Professor Pestudo's pesky puzzles to set our librarians free and restore order at the library. 
This year's Family Weekend brought thousands of parents, grandparents, siblings, and other loved ones to the University of Maryland to enjoy a weekend of academic open houses, sports events, arts performances, talks, and unique memory making events like Shellock Holmes and the Reign of the Terrorpin puzzle game. Nearly 1,800 families registered with attendees coming from California, Florida, and Maine.