Episodes of Groundbreaking PowerPoint Show Now Available Online
Listen now to the first radio show that focused on issues important to African American listeners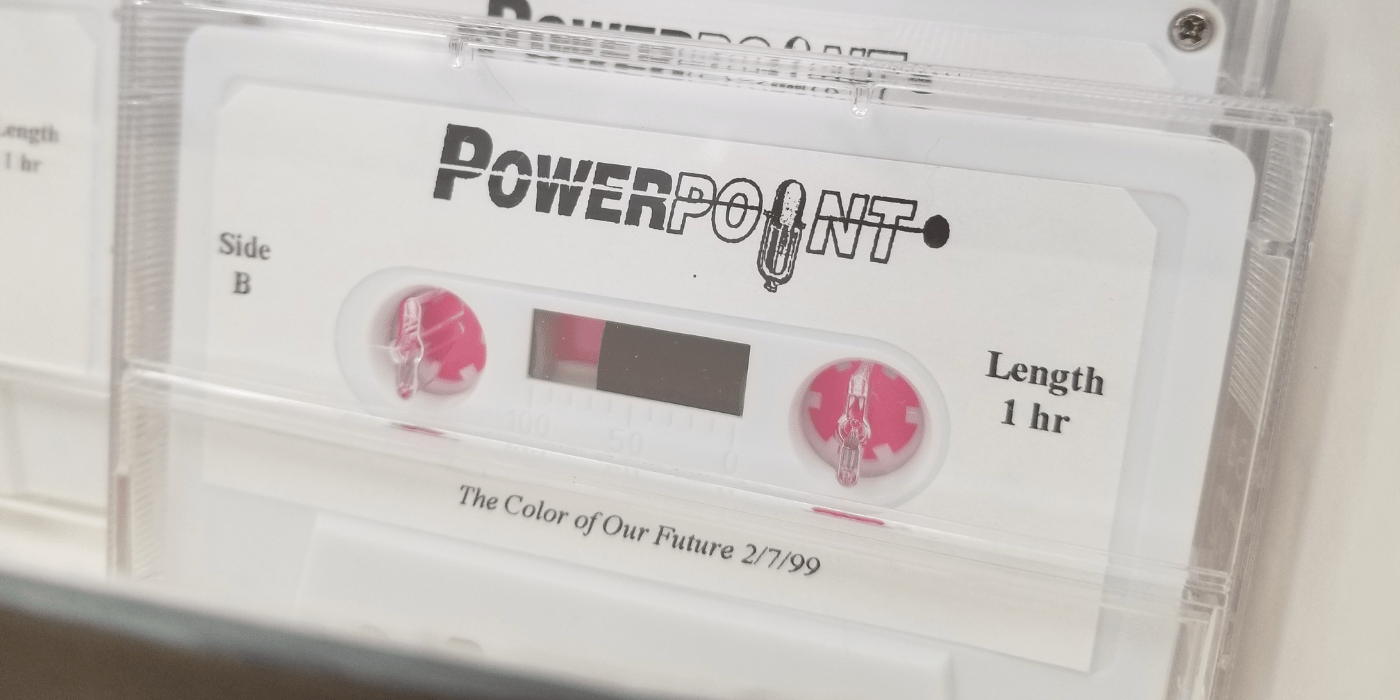 The archives of Mass Media & Culture (MMC) in Special Collections and University Archives is pleased to announce that 17 episodes of the groundbreaking program PowerPoint are now available for streaming in UMD Libraries Digital Collections.
PowerPoint was the first and only live program to focus attention on issues and information of concern to African American listeners using the popular interactive, call-in format. The Atlanta based show, aired weekly on Sunday evenings, from 9-11 p.m. It was on the air for seven years in 50 markets on NPR and on Sirius satellite radio (now SiriusXM). Reggie F. Hicks served as Executive Producer.
The broad range of topics include civil and human rights, racial reconciliation, education, the arts, media, veterans' issues, space exploration, political, economic and social issues in Jamaica, the Eritrean-Ethiopian war, Supreme Court cases, and issues affecting Blacks at the state and federal levels.
Guest appearances by Black poets, authors, activists, musicians, actors, athletes, journalists, publishers, playwrights, astronauts, comedians, and political leaders feature an incredible array of perspectives. Among them are such luminaries as Nikki Giovanni, Roger Wilkins, Angela Davis, Rev. Randall T. Osborne, Rev. James T. Meeks, Octavia Butler, Danzy Senna, Dr. Bertice Berry, James E. Clyburn, Samuel J. Chisholm, Jordan "Buck" O'Neil Jr, Will Sutton, Ossie Davis, Ruby Dee, Rep. Sheila Jackson Lee, Rep. Jesse Jackson, Jr., Wayne F. Smith, Tommy Davidson, Umar Bin Hassan, Abiodun Oyewole, Baba Donn Babatunde, Oscar Brown, Jr., Betty Carter, and Earl G. Graves, and many others.
The 17 digitized programs are among the Radio Program Fund series in MMC's Corporation for Public Broadcasting records. We are in the process of accessioning the entire PowerPoint series from Reggie Hicks, which will be available for digitization on demand.