Natalie Trapuzzano promoted to UMD Libraries' University Archivist
In new role, Trapuzzano will lead initiatives to build and maintain a diverse, inclusive, and accurate record of UMD history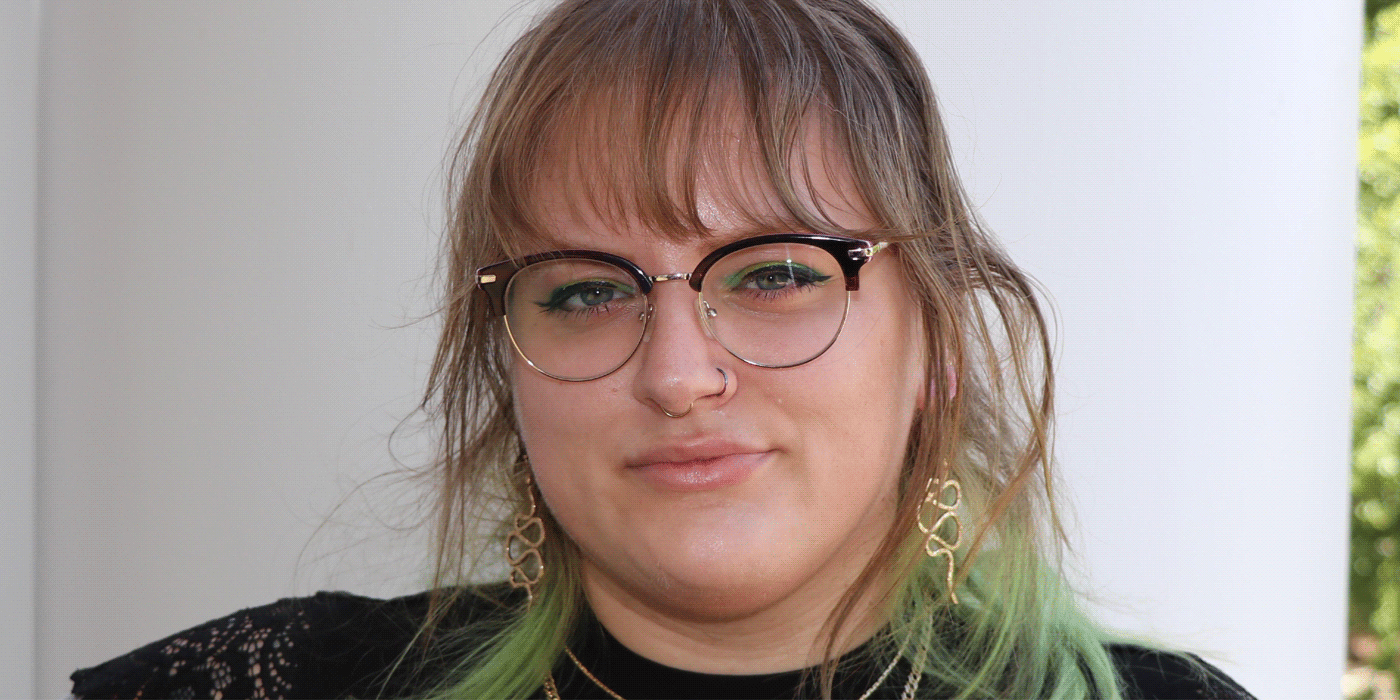 The UMD Libraries is pleased to announce that Natalie Trapuzzano has been named University Archivist in Special Collections and University Archives (SCUA). Trapuzzano had been serving as the Assistant University Archivist for UMD Libraries since June 2022.

As University Archivist, Trapuzzano will maintain UMD's ongoing historical record and ensure current records reflect a diverse, inclusive, and accurate portrayal of the history of UMD. She will provide reference and research support to users of the archives and engage the public with education on UMD holdings via outreach activities like events, exhibits, tours, and instruction sessions.

Trapuzzano will also play an integral supportive role in several ongoing initiatives such as the Reparative Oral Histories project, which seeks to address the archives' relative absence of stories of traditionally marginalized communities at UMD, and The 1856 Project, which investigates the impact of the legacy of slavery and white supremacy on the university. She has also worked extensively on the upcoming Fall 2023 exhibition, "Rising Up: 100 Years of Student Activism for Justice and Civil Rights at the University of Maryland." The new exhibition will be on display in the Hornbake Library gallery and will highlight stories of activism and perseverance by students who have experienced marginalization and discrimination on campus.

Additionally, Trapuzzano will take the lead in ongoing efforts to engage student organizations in documenting and preserving records of their activities. This initiative, known as the Stamp Your History project, aims to build a vibrant student life collection that tells the stories of the hundreds of student groups and their historically significant achievements.

Prior to coming to Maryland, Trapuzzano gained experience at the University of British Columbia's Rare Books and Special Collections and as a community archivist for Joint Effort, a Vancouver-based grassroots organization made up of incarcerated and formerly incarcerated people and their allies who are dedicated to prison justice, abolition, and mutual aid within their community.

"These experiences have taught me the importance of the role that institutions play in creating and preserving public memory and how massive the responsibility is to make sure the work is being done correctly," says Trapuzzano. "Bruce Muir, Senior Environmental Planner in the Lands and Resources Dept. for the West Moberly First Nations, once said that we don't work for institutions—we work at institutions, but we work for communities."

Trapuzzano holds a dual Master's in Library Information Science and Archival Science from the University of British Columbia and a Bachelor's in Anthropology and English from the University of Pittsburgh.