UMD Libraries' event focuses on Activist Alums' Anti-Vietnam Protests of May 1970
'30 Days in May' alumni panel, pop-up exhibition and oral history project mark historic moments in university and US history.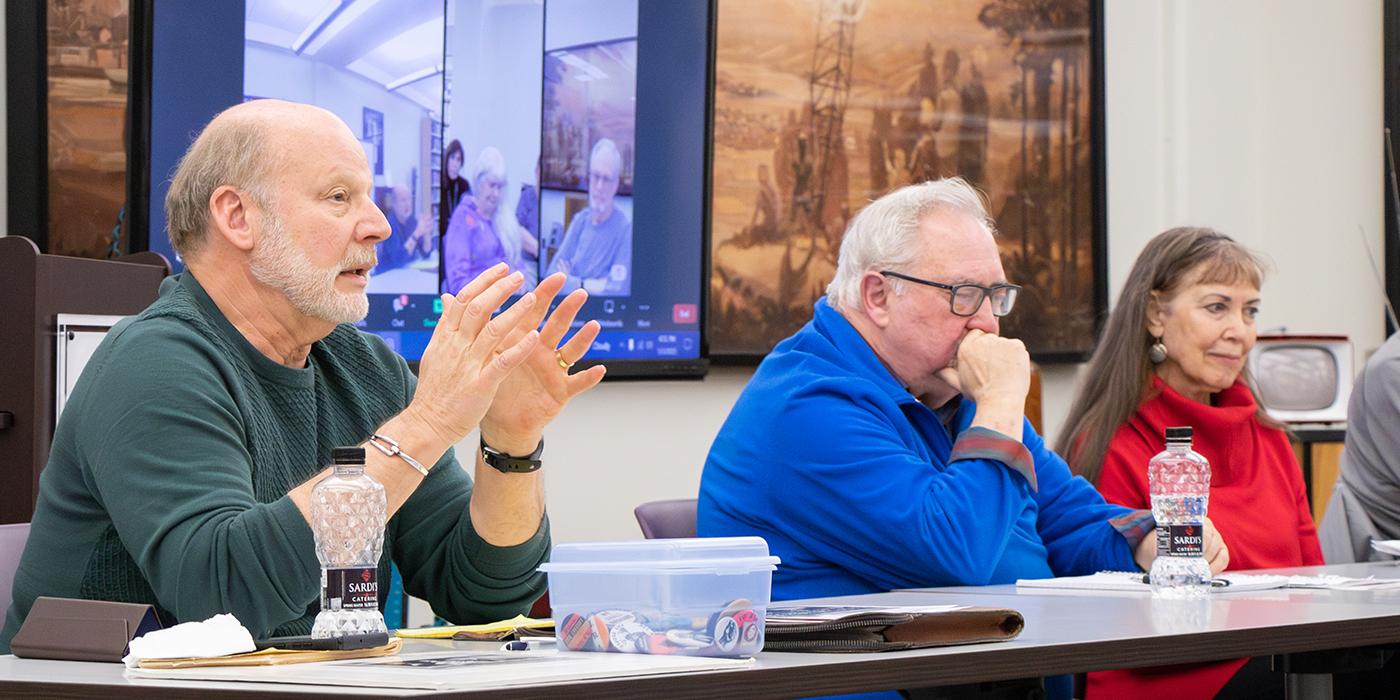 On Wednesday, May 3, a group of faculty, staff, students, and alumni gathered in Hornbake Library for an alumni panel reflecting on the campus' protests against the Vietnam War in 1970. The "30 Days in May: Reflections on the Antiwar Movement at UMD" panel, hosted by UMD Libraries, invited five alumni back to the university marking 53 years since the historic protests.
Richard Fox '72, Mark Woodard '73, Linda Zwobota '74, Craig Simpson '73, and Barbara Myers '71 were all University of Maryland students involved in the anti-war protests in 1970. Tensions on campus boiled over when former President Richard Nixon announced the invasion of Cambodia, on April 30, 1970.
Concerned students and faculty held a rally of several thousand people on McKeldin Mall before marching to the Reckord Armory, ransacking the ROTC office there, and continuing on to occupy Route 1. These events sparked the nearly month-long student strike, with estimates of 65-70% of students participating.
The event title "30 Days in May" is a reference to the "30 Days Last May" article in the Radical Guide to the University of Maryland. The Radical Guide was a pamphlet initially created by the Democratic Radical Union of Maryland (D.R.U.M.), as a satire of the university's M Book. However, as the university began censoring the M Book, the pamphlet grew into a more robust guide book.
Fox, a member of Students for a Democratic Society, made clear at the event that the decision to strike and the strike itself were not made casually. It was a movement filled with passion and commitment against actions that were taken in their names that they disagreed with. Woodard also emphasized the importance of organizing and fighting the good fight, as you "never know how far the ripples will spread."
Beyond the panel event, a pop-up exhibit featuring photos and accounts from the time was displayed in the Hornbake Library lobby.