UMD Libraries to host Author, Activist Mariame Kaba
Kaba will discuss creating liberating spaces and host workshop for student organizers.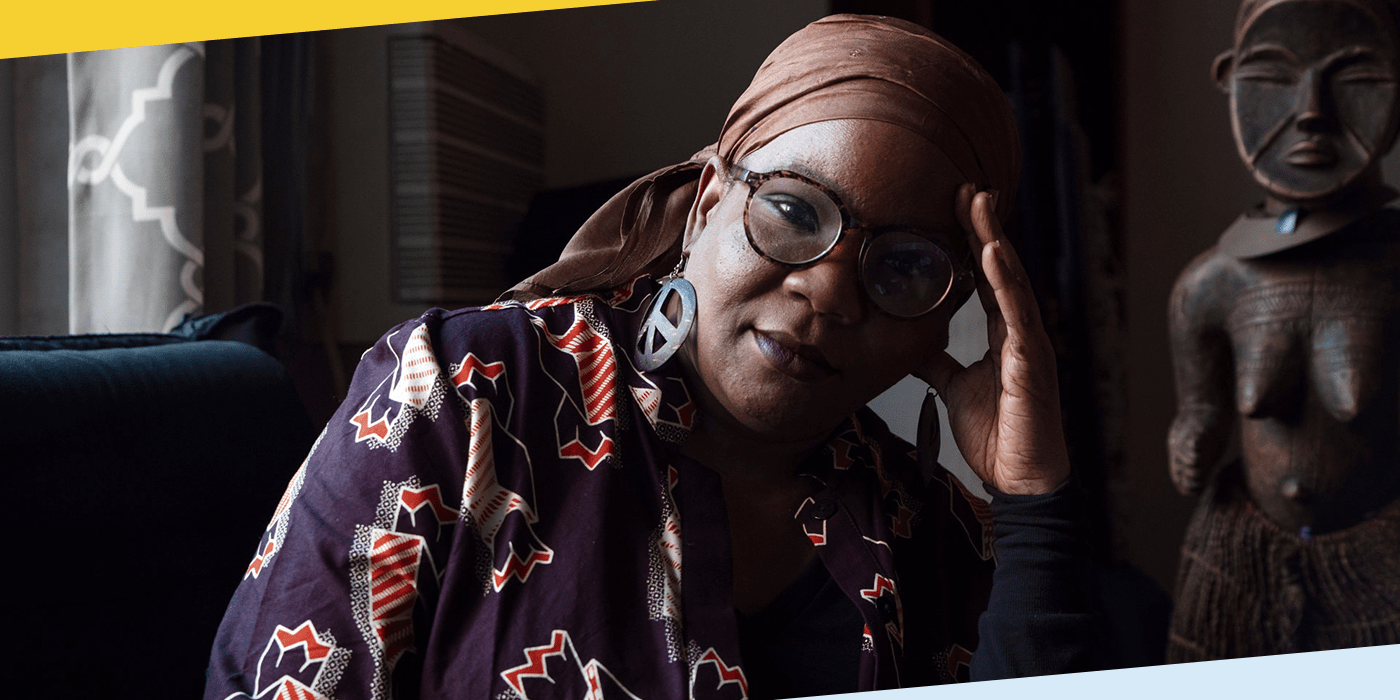 As a part of the year-long programing surrounding our new exhibit, "Rising Up: 100 Years of Student Activism for Justice and Civil Rights at the University of Maryland," UMD Libraries is excited to invite you to Creating Liberating Spaces: Activists, Archivists, Librarians and Social Justice, a Talk with Mariame Kaba, on November 2, 2023 from 3 p.m. to 4 p.m.
Due to limited seating, registration is required. Learn more and register.
Post-talk workshop for student organizations
The event will be followed by a workshop from 4:15 p.m. - 5 p.m. for student groups to discuss key themes from Kaba's talk, the importance of saving the stories of student organizations, and how libraries can strengthen relationships with our student organizers.
This event is hosted by UMD Libraries with generous support from AUC Robert Woodruff Library, Project STAND, and the Mellon Foundation, along with co-sponsorship from MICA (Multicultural Involvement and Community Advocacy).
---
About Mariame Kaba
Mariame Kaba is an educator, organizer, and librarian who is active in movements for racial, gender, and transformative justice. She is the founder and director of Project NIA, a grassroots abolitionist organization with a vision to end youth incarceration. Mariame co-leads the initiative Interrupting Criminalization, a project she co-founded with Andrea Ritchie in 2018.  She has co-founded multiple organizations and projects over the years including We Charge Genocide, the Chicago Freedom School, the Chicago Taskforce on Violence against Girls and Young Women, Chicago Alliance to Free Marissa Alexander (now Love & Protect), Just Practice Collaborative, Survived & Punished, and For the People Lefitist Library Project.

Kaba's writing has appeared in numerous publications including the New York Times, the Nation, the Guardian, the Washington Post, In These Times, Teen Vogue, Essence, the New Inquiry, and more. She is the author of the New York Times Bestseller "We Do This Til We Free Us: Abolitionist Organizing and Transforming Justice" (Haymarket Press 2021), "Missing Daddy" (Haymarket 2019), "Fumbling Towards Repair: A Workbook for Community Accountability Facilitators" with Shira Hassan (Project NIA, 2019), "See You Soon" (Haymarket, March 2022), "No More Police: A Case for Abolition" with Andrea Ritchie (The New Press, Aug 2022), "Let This Radicalize You: Organizing and the Revolution of Reciprocal Care" with Kelly Hayes (Haymarket, May 2023), and "Lifting As They Climbed: Mapping A History of Trailblazing Black Women in Chicago" with Essence McDowell (Haymarket, August 2023).