NEH Awards $322,532 to UMD Libraries for Historic Maryland Newspaper Digitization
Papers from colonial period, early 19th century, 1940s-50s Prince George's County, and The Jewish Times are focus of ongoing project's sixth round of national funding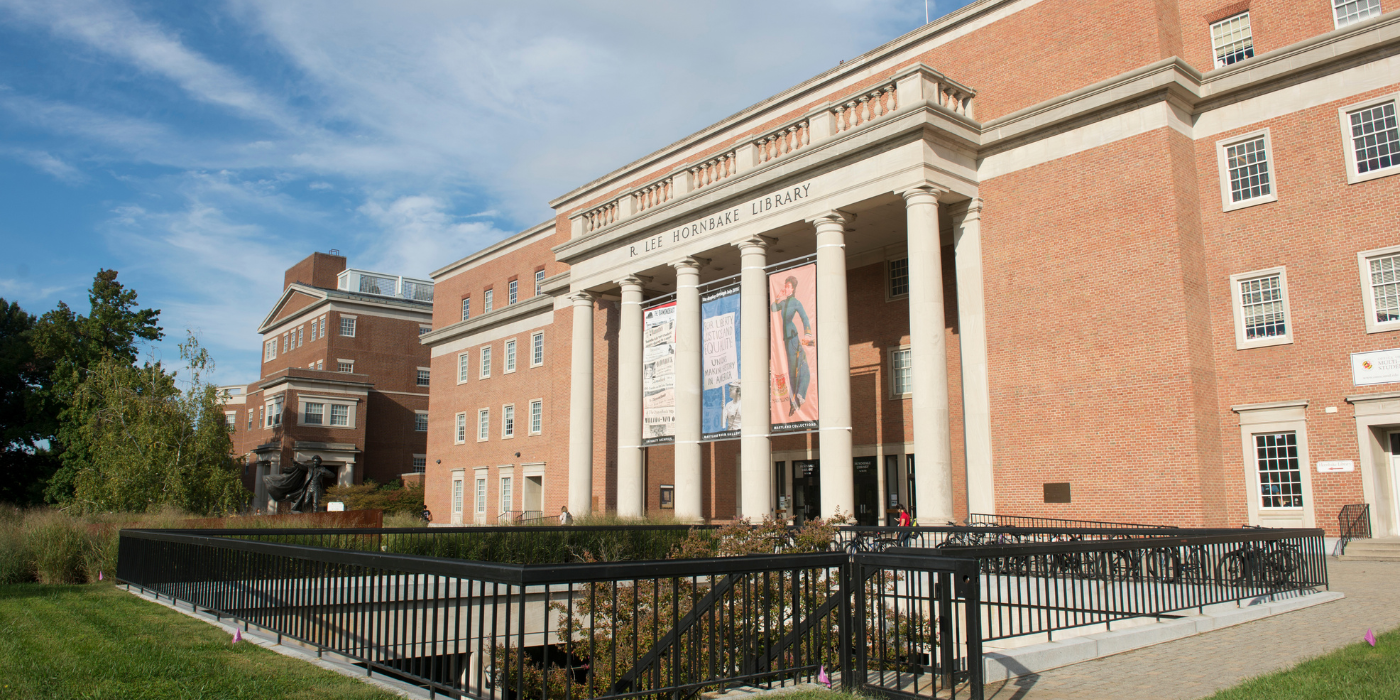 The University of Maryland (UMD) Libraries was awarded a $322,532 grant from the National Endowment for the Humanities (NEH) to support an ongoing collaborative effort to digitize historic Maryland newspapers published before 1964.
This grant represents Phase 6 of the Historic Maryland Newspapers Project (HMNP), a collaborative state-wide digitization initiative associated with the National Digital Newspaper Program (NDNP). Funded by the NEH, the project brings the UMD Libraries together with other libraries and archives across the state to add Maryland papers to the Chronicling America digital newspaper collection at the Library of Congress.
This new round of funding will support the digitization of newspapers from the colonial period and early 19th century, The Jewish Times, and titles covering Prince George's County in the 1940s and '50s.
"The newspapers in this phase of the project spotlight diverse narratives about people and events in Maryland's long history," said Doug McElrath, Director for UMD Libraries' Special Collections and University Archives and Co-Director of HMNP. "During the revolutionary crisis Maryland was at the center of events leading to the founding of the United States, but historic newspapers often preserve local stories illustrating how ordinary people grappled with national issues throughout the 19th and 20th centuries. As a fully searchable resource, digitized newspapers open a window to previously hidden narratives that expand our understanding of the past."
Once digitized, the papers will be available and accessible for free in Chronicling America, the largest digital collection at the Library of Congress. More than 20 million American newspaper pages from all 50 states, two territories, and the District of Columbia are available for use by academic researchers, K-12 students and teachers, genealogists and the general public.
"We're so grateful and excited to be awarded funding for the 6th phase of the National Digital Newspaper Program and to continue working with the Library of Congress, National Endowment for the Humanities, and our content partners throughout the state to make access to these historic Maryland Newspapers freely and openly available through Chronicling America," said Pam McClanahan, Head of Digital Collections at UMD Libraries and Co-Director of HMNP.
The National Digital Newspaper Program began in 2006, and the UMD Libraries has been involved since 2012. To date, the UMD Libraries has been awarded over $1.8 million in federal grants to develop this resource and has digitized approximately 500,000 pages of historic newspapers. Some of these historic newspapers include immigrant newspapers, such as the Polish Jedność-Polonia; African American newspapers; and papers published around specific issues, such as labor, women's suffrage, and WWI military personnel.