Request Duplication of Audiovisual Collections
Not all film, video, and audio resources are available digitally. To request a digital copy of an audiovisual item, review these policies and guidelines. Contact us with any questions.
To determine if a digital version is available, click on the item in the finding aid.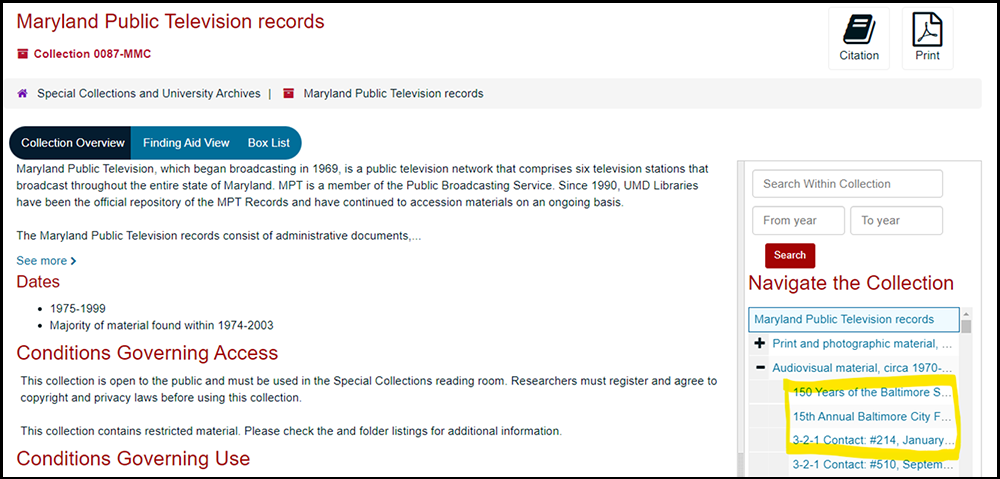 If a digital item is available you will see a button with a special icon. See the example below.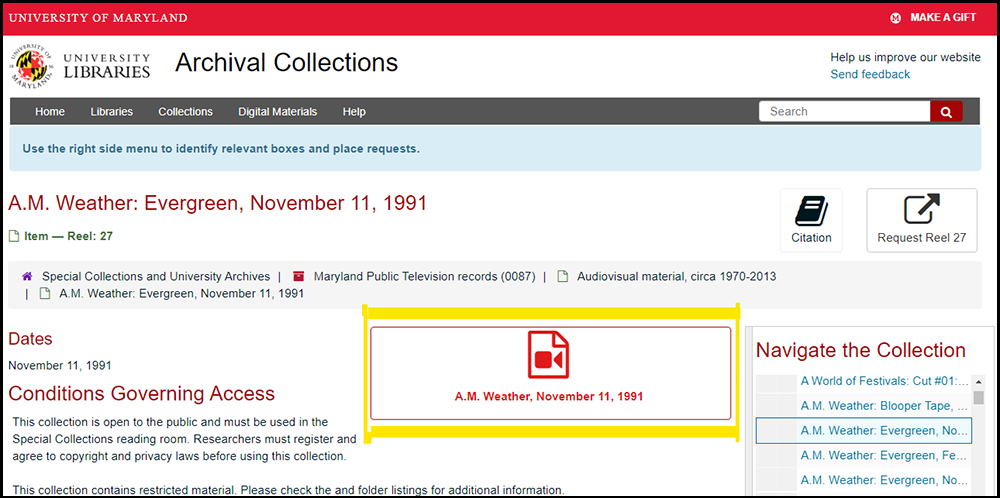 If there is no digital version available, the item will need to go through the digitization process. Some materials can be digitized in-house, while others may require an outside vendor. Contact us to be connected to the collection's curator if you're interested in obtaining a copy of an undigitized item.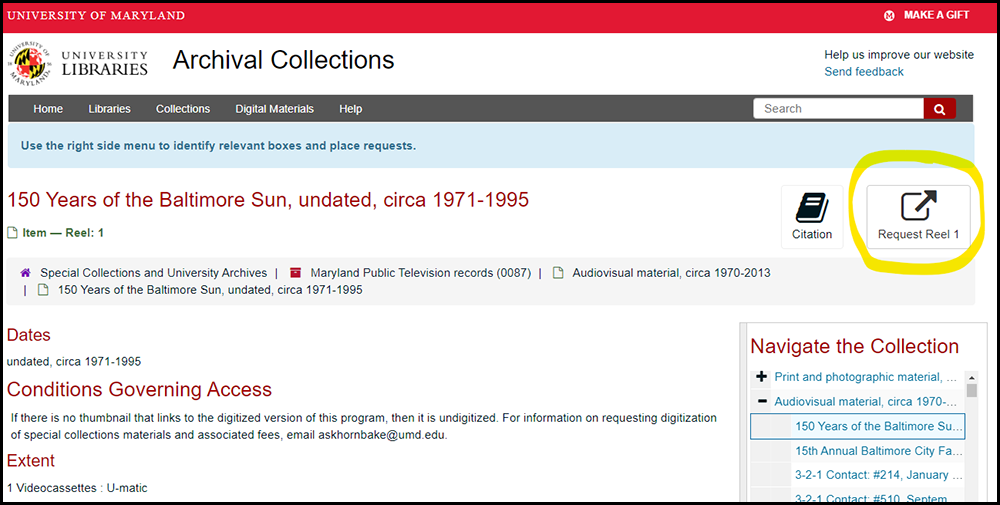 More information about how to request duplication services.
Fees
Duplication fees for audiovisual materials reformatted on site cover materials and cost of labor.
View current duplication fees.
For materials that cannot be reformatted on site, special collections staff may coordinate with a university-approved vendor. While vendor fees may vary, they generally start at $75/hour.