How to Add Streaming Reserves
How to Add Streaming Media Reserves
Requesting items for your course is a two step process.
First request items to be reserved and uploaded to your course by clicking the Add Reserve Items from your course in ELMS.
Second, add Streaming Media to ELMS by creating a new module

Skip to Step 6: to add Library Streaming Reserves to an existing module section
1. Log in to ELMS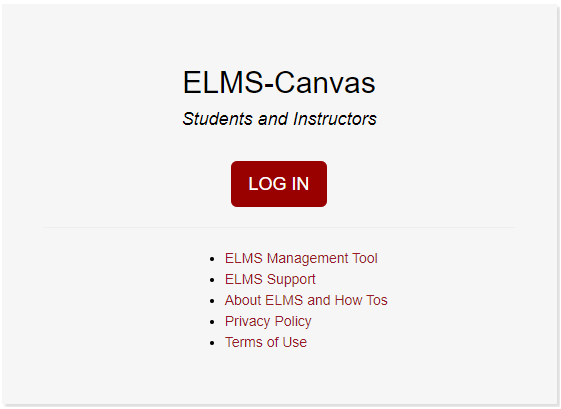 2. Click on the Courses tab and select your course from the resulting menu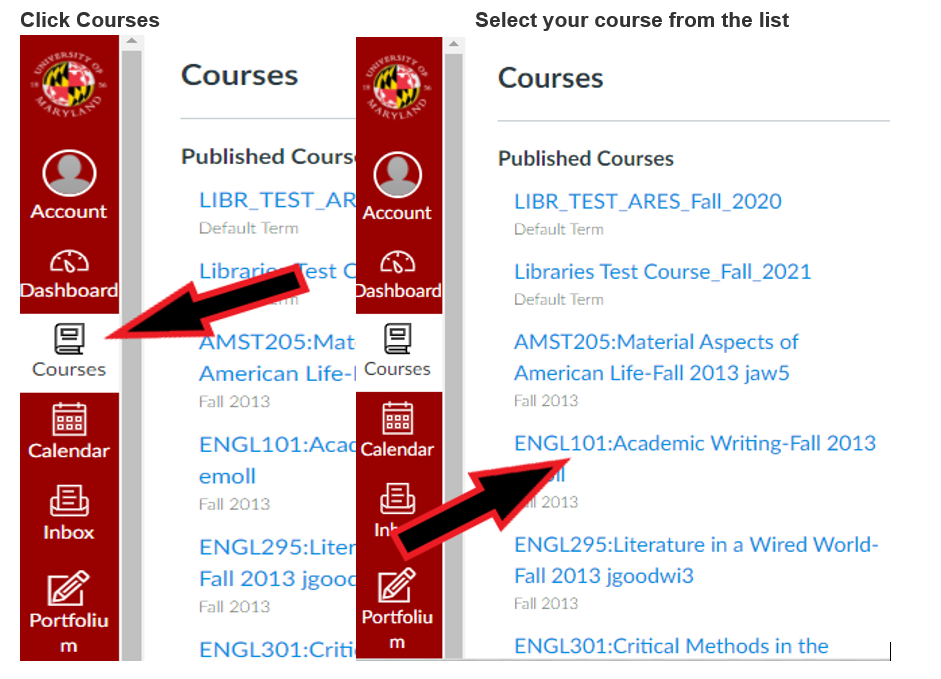 3. Select the "Modules" tab on the left navigation menu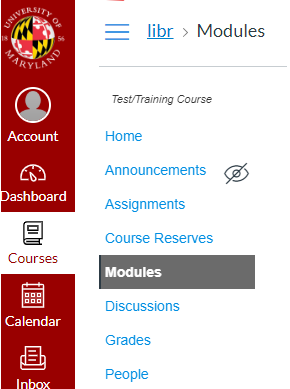 4. Click on the "+ Module" button on the right navigation menu.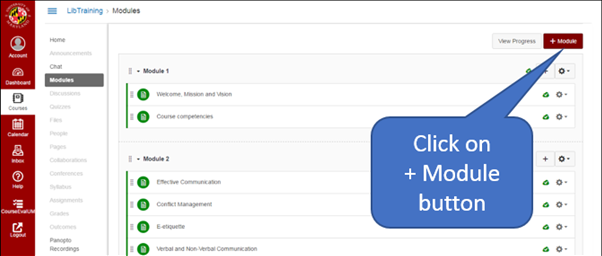 5. Enter "Library Streaming Reserves" as the name of the module, and select "Add Module" button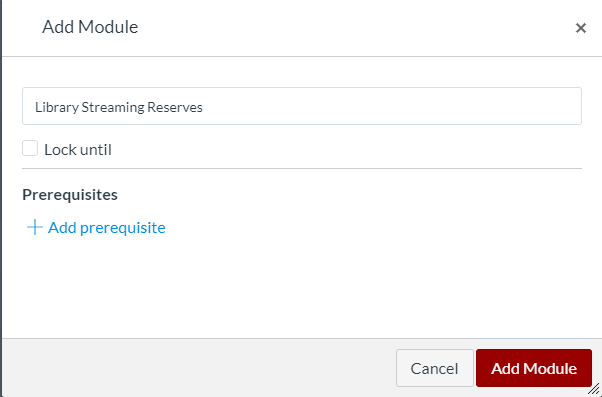 Next: How to add the "Library Streaming Reserves" external tool to the existing module:
6. Click the + button to add new content

7. Select "External Tool" from the drop down box in the pop up that appears. The pop up will then provide a list of items. Select "Library Streaming Reserves" from the list, and then "Add item."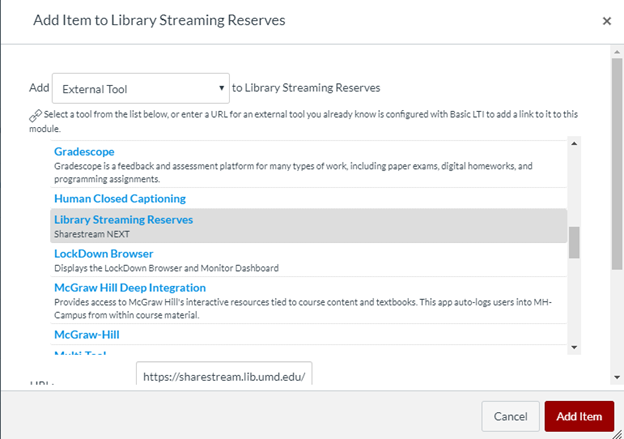 NOTE: Make sure NOT to check the "Load in a new tab" box, as this will cause the tool not to work, and the films will be inaccessible within your ELMS course.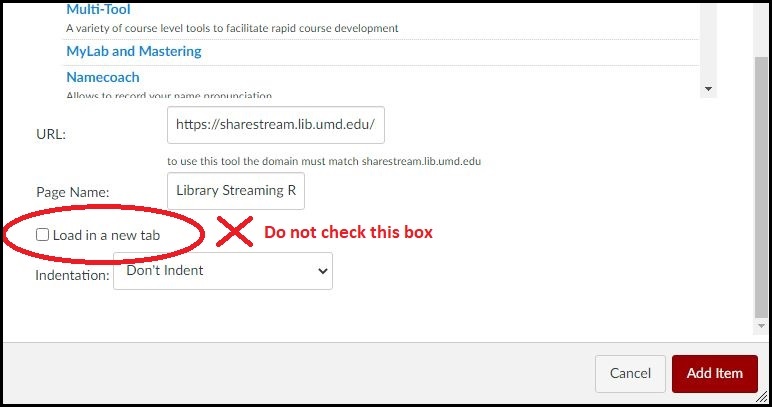 8. Click on your new module to open it. This will notify our staff that your class has this module in it. You must do this for us to "see" your class.

9. Then just make sure to publish it. You must do this for students to see the items.

Now Library Streaming Reserves has been activated for your class, and should be accessible under "modules". 
To learn more about Course Reserves, please view our Place Course Materials on Reserve page.