Literature and Rare Books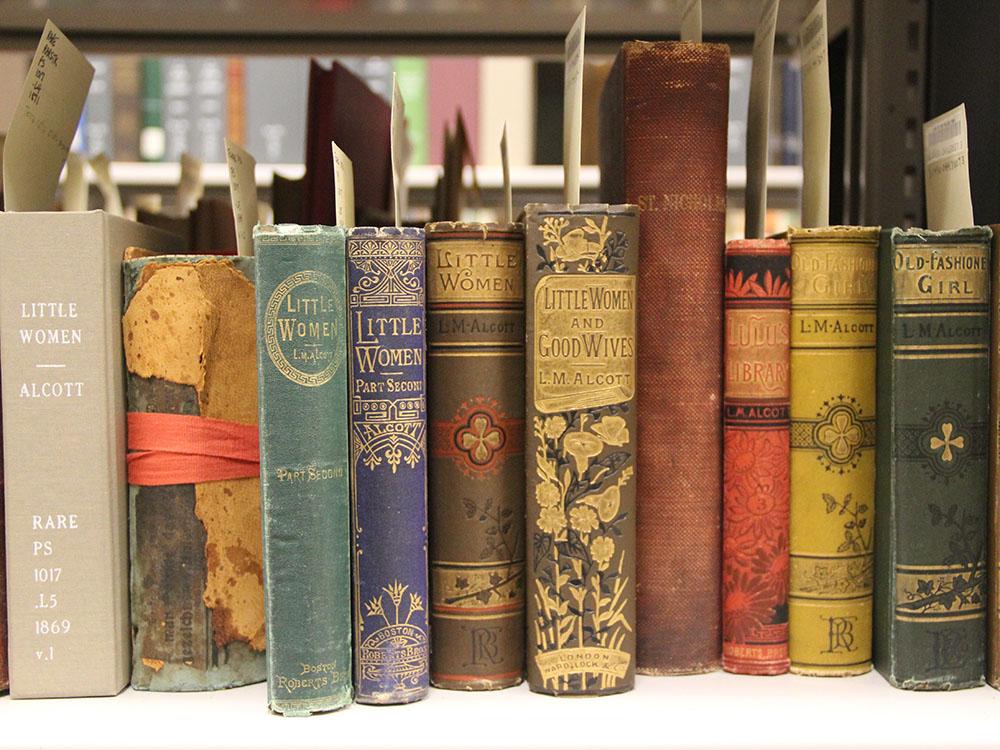 Literary special collections include book and manuscript holdings that document the lives and work of significant literary figures, encompassing artists, editors, journalists, poets, and writers. Notable archival holdings include the literary archive and personal library of American Modernistwriters Katherine Anne Porter and Djuna Barnes. Additional authors represented in the  collections include Elsa Von Freytag-Loringhoven, Thom Gunn, T.S Eliot, Ernest Hemingway, and Ferdinand Reyher as well as Maryland Poet Laureates including Linda Pastan, Roland Flint, and Reed Whittemore.
Rare Books
The Rare Books Collection contains books, pamphlets, and ephemera dating from the 15th century to the present day. These works span multiple languages, with subjects encompassing the humanities. Topics represented in the collection include natural history, religion, politics, science/technology, art, philosophy, and literature. Notable holdings highlight the history of book arts and design, early printed and manuscript works, and modern first editions.
Collection strengths
Modernist Literature
William Morris and the Kelmscott Press
History of the book
Fine Press and Private Press Printing
German Expressionism
Early Modern Works
French Revolutionary pamphlets
Discover and request Literary and Rare Book Collection material using the tools below.
Access
This material is non-circulating and only accessible in the Maryland Room in Hornbake Library. Some material is available digitally. 
Explore digital exhibitions online or visit our galleries in the Hornbake and Michelle Smith Performing Arts Libraries for current exhibitions.
Support Special Collections and University Archives by contributing to one of our unique gift funds or by donating material.