The Art & Craft of Puppetry Exhibit in Michelle Smith Performing Arts Library
The exhibit will run from February through July 2022.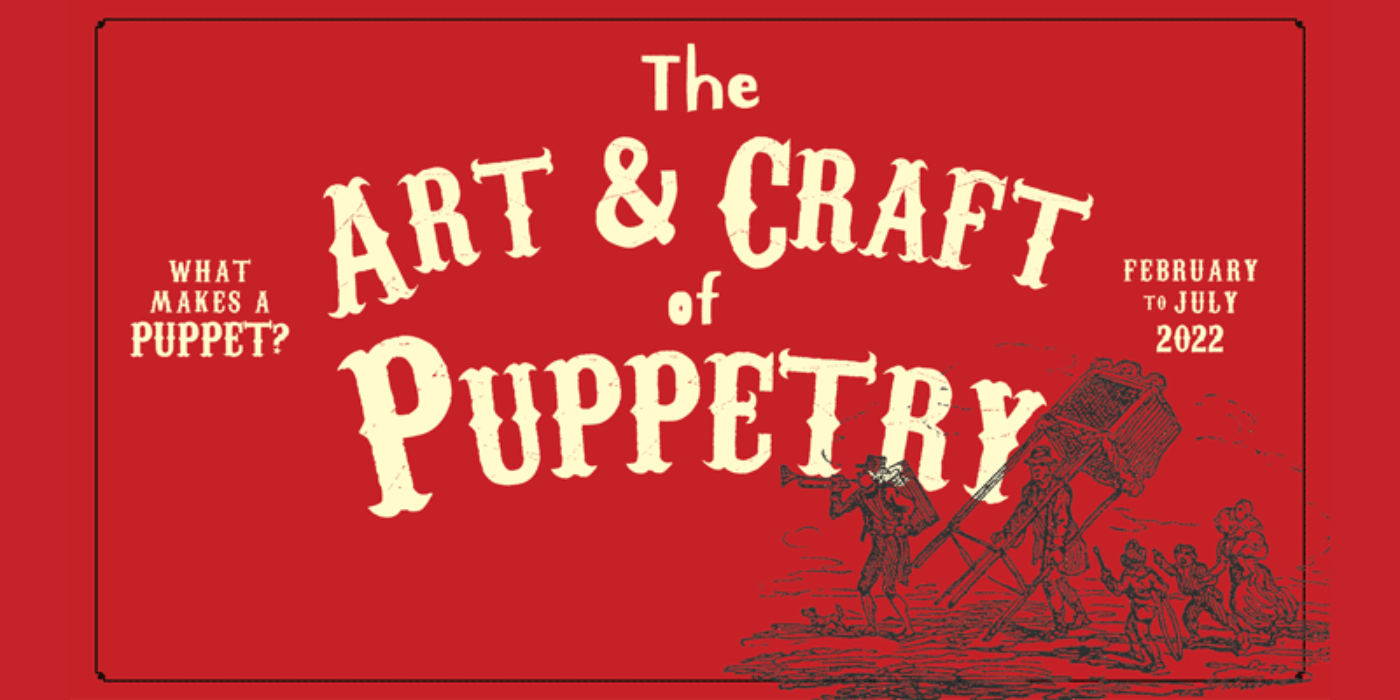 The Michelle Smith Performing Arts Library at the University of Maryland will present The Art & Craft of Puppetry, a new exhibit on view February 1 through July 29, 2022. The exhibit explores how puppets have captured our imagination by examining specific puppets, universal characteristics, international aesthetics, and local puppet companies. It also asks a playfully provocative question: What makes a puppet? The diversity of puppet styles and techniques displayed provides the opportunity for visitors to think more broadly about an art form that transcends cultural boundaries, while also demonstrating how puppets work.

Six puppets, including a character from the original Fraggle Rock series on loan from The Jim Henson Company and others on loan from the Center for Puppetry Arts in Atlanta, will be on view. Images from Division of Cultural and Community Life, National Museum of American History, Smithsonian Institution will help exemplify different types of puppets as well.
 
The School of Theatre, Dance and Performance Studios recognizes the importance of incorporating puppetry in their curriculum, and much innovation in that area occurs right on campus. A video within the exhibit created by Projections and Media Design graduate student Sean Preston will show how Artist-in-Residence at the School of Theatre, Dance, and Performance Studies, Yael Inbar, creates puppetry performances. Helen Huang, UMD professor of Costume Design, will also be featured, demonstrating the design process for a puppet.
 
The exhibit will complement the festival "Collaboration through Puppetry in the 21st Century" April 8-9, 2022 produced by the International Program for Creative Collaboration and Research in the School of Theatre, Dance, & Performance Studies.
                                               
© 2022 The Jim Henson Company. JIM HENSON'S mark & logo, FRAGGLE ROCK mark & logo, characters and elements are trademarks of The Jim Henson Company. All Rights Reserved.