New exhibit in Hornbake Library Maryland Room
The exhibit titled "At the Crossroads on the Path to Liberation: Changemakers in the Africa Diaspora" is availble to view through mid-March.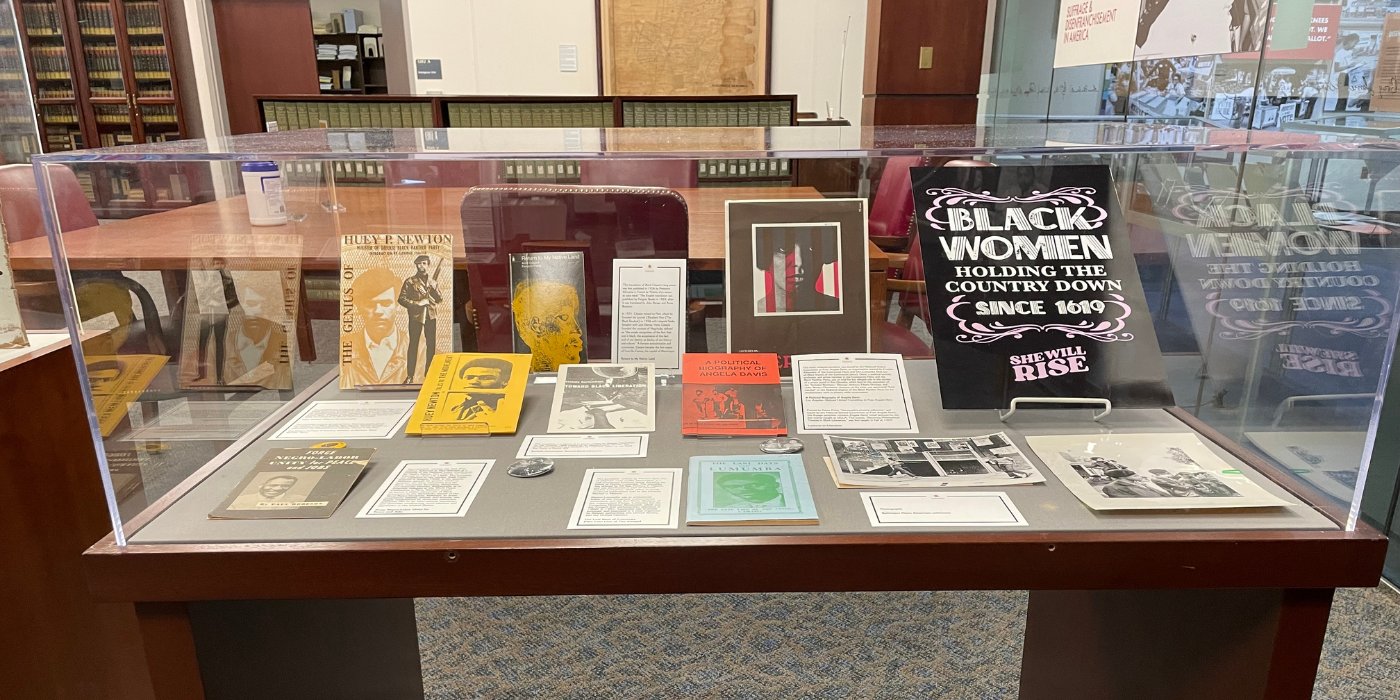 Available in the Maryland Room of Hornbake Library, this collection of material from our archives invites the University of Maryland community to explore some of the revolutionary and transformative literature in our collections created by changemakers throughout the African diaspora who challenged an oppressive status quo. Read more about the exhibit.