Turn your undergraduate research into cash
UMD Libraries Undergraduate Research Award application is open.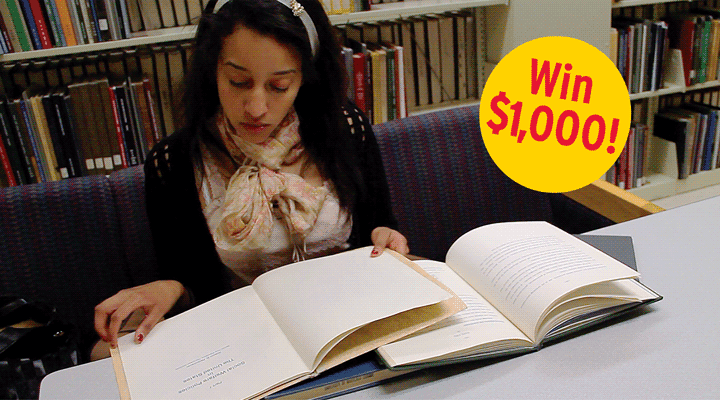 The University of Maryland Libraries will grant up to four $1,000 awards to undergraduates who make impressive use of library materials in their research. The Undergraduate Research Awards aim to promote the value and use of library services and information resources in original research projects.
Additionally, UMD Libraries seek to recognize and empower students to explore diversity issues, educate themselves, and inspire others to advance social justice by embracing the Inclusion, Diversity, Equity and Accessibility (IDEA) values through research. One award - the IDEA award - will be granted to a research paper that explores issues of diversity,  including but not limited to race/ethnicity, gender identity, religious heritage, socio-economic status, first-generation university students, veterans, disability/ableism, ageism, national origin/immigration status, indigenous heritage, sexual orientation, etc.
 
The application is now open and will be accepting submissions until noon on Monday, March 13, 2023.
Essays and projects of winning students will be included in the Digital Repository at the University of Maryland (DRUM). Read about last year's winners and their projects.