Less is more. Spaces that work for you.
To create more flexible spaces, McKeldin Library is reducing the number of public computer workstations.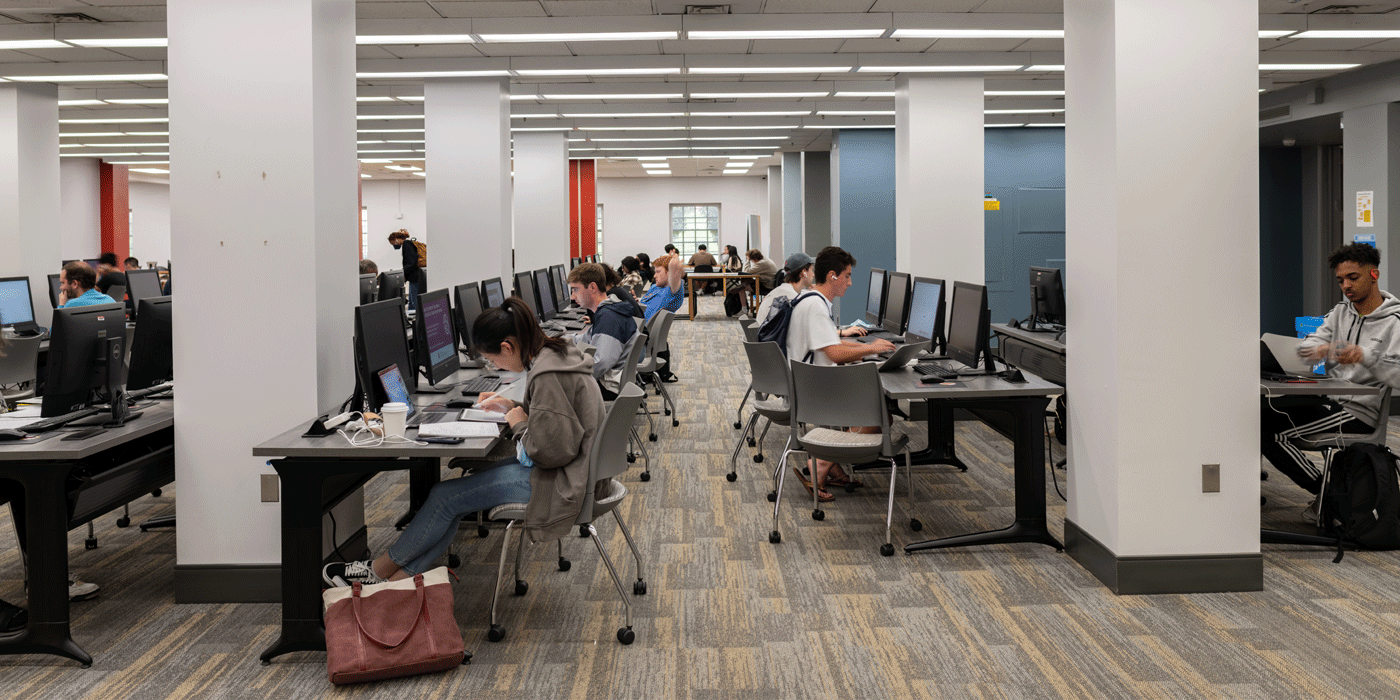 To provide our campus community with more flexible, multi-use workspaces, McKeldin Library is
reducing the number of public desktop computers on the first and second floors by about 35 percent. This change is based on usage data showing that, on average, no more than 50 percent of the desktop computers are in use at any given time. Libraries' staff often see library visitors use these workspaces with their own personal laptops already, demonstrating a need for more space that can accommodate library users' own devices and other materials.
Desktop computers will still be available for use on both the first and second floors of McKeldin Library and students, faculty and staff can also borrow laptops from the TLC Tech Desk on the second floor of McKeldin Library with their university ID.
We at the Libraries continually monitor usage and community feedback to provide the spaces, furniture, and technology that meet the evolving needs of our students, faculty, staff, and visitors. We welcome your feedback and ideas about how our spaces can meet your needs.