Your Purpose is Our Purpose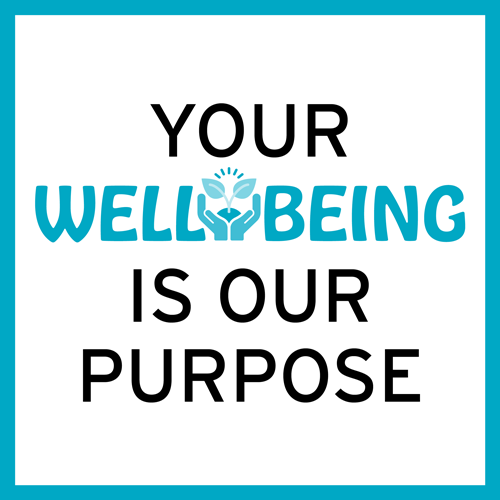 Wherever you are in your journey at UMD, the Libraries are here for you.
Use the links below to find library services and programs that can help you get started at the Libraries, feed your curiosity, explore your passions, help you find "a-ha!" moments, and support your wellbeing.
You are going to do big things and we'll be right there with you - because your purpose is our purpose.
Skip the expensive textbooks. Before you buy your textbooks, check out our Top Textbooks program. Every semester, the Libraries purchase textbooks for the 100 most popular courses on campus to lend to students for 4 hours at a time.
Get individual, expert help. Our subject librarians are available to help you no matter your interests. Whatever your question or project, a subject librarian can give you one-on-one research assistance.
Copy, print, or scan anywhere. Copiers, printers and scanners are available at all libraries on campus! Specialty printing is also available at select libraries.
Borrow the equipment you need to excel. Did you forget your calculator? How about your laptop charger? Do you need a camera or microphone? Our libraries let you borrow a variety of general-use equipment like calculators to more specialized equipment like projectors.
Discover your favorite study spaces. Our libraries offer all kinds of study spaces for groups and individuals. No matter how you study, you can find your favorite space in any of our locations.
Request books, articles, videos and more. Let us help you get the library materials you need - whether or not they're in our collections. It's as easy as requesting items be pulled off shelves and made available for you to pick up from a library service desk.
Study (almost) anytime. McKeldin offers late night study throughout most of the semester and a few of our other libraries are open until 10 p.m. Check out all our hours.
Ask us your burning questions. We're here to help you! If you have a question about our services, your research or anything else, you can ask us through our LibChat portal.
Research help on any subject. Our subject librarians have created online research guides that can help you explore any topic that captures your curiosity.
Workshops that deliver. Our workshops and events series teach the skills you need to expand your horizons. Everything from basic research tips to public speaking and more.
Technology at your fingertips. Our MakerSpace is full of the tools and technology you need to let your creativity run wild. From 3D printing to laser cutting to AR sandboxes, our space is ready for you to explore, create and collaborate.
Help for that nagging question. We have librarians who are experts in every field you can imagine! Let them help you answer all of your burning questions with one-on-one research sessions.
Limitless knowledge just a click away. Through the libraries, you have access to hundreds of journals and databases full of information on the topics that spark your creativity. Whether you're researching for a class or just want to answer your own questions, you can find the answer with us.
Discover first hand accounts. Our Special Collections and University Archives are at your disposal. Search through first-hand accounts, audio material, video material, rare books and more. Learn about the day-to-day doings of the university since its creation.
Explore our spaces. The libraries are full of spaces where you can feed your curiosity by yourself or with a group. Find the space that is right for you.
Research anything you care about. Our research guides are created to help you explore any subject you're interested in. Use them for your coursework or your personal interests.
Events to explore your interests. Check out all the events and workshops we host in the libraries. Whether you're interested in expanding your skills or attending lectures, we have what you need.
Take your creativity to the next level. We have a wide variety of equipment available to borrow at McKeldin Library, the STEM Library or the Michelle Smith Performing Arts Library, including cameras, video cameras, microphones and more.
Podcast your passion. Our podcasting lab allows you to explore your passions by recording a podcast or other audio medium with up to 4 other people. Reserve the space for 2 hours at a time and let your interests drive you.
Technology to unleash your creativity. Whether you need it for coursework or just want to explore new interests, the technology and equipment in our Makerspace is available to you! Not sure how things work? Our dedicated staff are here to help.
The right tech to spark ideas. Spend time playing around in our Makerspace. Letting your creativity free can lead to your next a-ha! moment and start your next big idea.
Resources to make connections. With access to hundreds of databases and journals, we have the information access you need to discover your next a-ha! moment.
Dig through our history. Our Special Collections and University Archives offer the unique experience to explore one of a kind collections and primary sources. Let the voices of the past spark your next fearless idea.
Bounce your ideas off experts. Our subject librarians are here to help with your research. Use your one-on-one research sessions to bounce your ideas off them and ask for advice.
Share your A-ha! Moment with everyone. Let everyone know what you've discovered with our Undergraduate Research and IDEA Awards. Each year, the Libraries award four undergraduate students with $1000 for the best use of library materials in their research.
Specialized research help. Our research guides provide curated content that can help you with in depth research on any topic while sparking your next big idea.
Bring your family. McKeldin offers a special Family Study Room with everything you need to keep kids occupied while you focus on coursework. The TLC Tech Desk also offers age-appropriate family kits that can be borrowed and used anywhere in McKeldin.
Study together. Form a study group for your tough classes and work together in any of our collaborative spaces across library locations.
A quiet area to breathe. On the 3rd floor of McKeldin, you can take a breather from your studies in our Reflection Space.
Escape into a good book. Our libraries offer more than just academic reading. Check out books from our popular reading section or even graphic novels and comics.
Save money, skip the expensive texts. Before you stress about buying that expensive textbook, remember the libraries' Top Textbook program! Borrow popular textbooks for up to four hours at a time.
Pet your troubles away. Wags for Wellness brings service dogs into our libraries to give students a chance to interact with the animals and relieve some stress.
Fuel up with leftovers. McKeldin Library has microwaves you can use to reheat your favorite study snacks or your daily lunch. Find them on the first floor in the Footnotes Cafe area.
Catch some z's. Whether you've pulled an all-nighter or just need a quick power nap between classes, our nap pods in McKeldin Library offer a place where you can take a snooze when you need it. Check them out in the back of Footnotes Cafe.