Family Study Room
Every Student Deserves a Space. 
UMD supports a diverse campus community, which includes caregivers and their families. The University Libraries' Family Study Room is located on the third floor of McKeldin. With enough space to fit one family, it includes:
Flexible furniture and kid-sized furniture
Two public workstations
Kids' books, toys, coloring books, crafts, puzzles, and more
May be reserved online for up to two hours at a time.
Renewals are permissible as long as others have not reserved the room at the conclusion of your reservation.
Parents / guardians are solely responsible for their children's safety and behavior.
Children may not be left unattended in the Family Study Room.

Unattended children under the age of 8 anywhere in the Libraries will be reported to the University Police.
Failure to follow the Family Study Room rules may result in the loss of room privileges.
The room is locked
Keys are available for check out at the Tech Desk on the 2nd floor of McKeldin Library to those who have made a booking.
Reservation and UMD affiliation will be checked
Children must be present before the key is provided.
The key must be returned promptly to the Tech Desk at the conclusion of the reservation or fines may apply.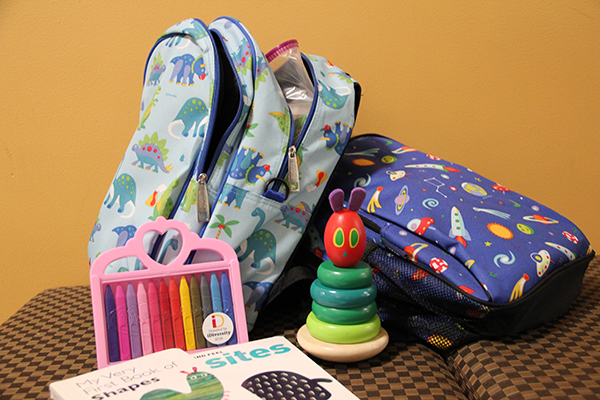 Available at the TLC Tech desk for use by children in McKeldin Library
Age-specific children's backpacks (0-4 years; 4-8 years; 8-12 years) available
Backpacks contain books, toys, puzzles, games and coloring books