Group Study Rooms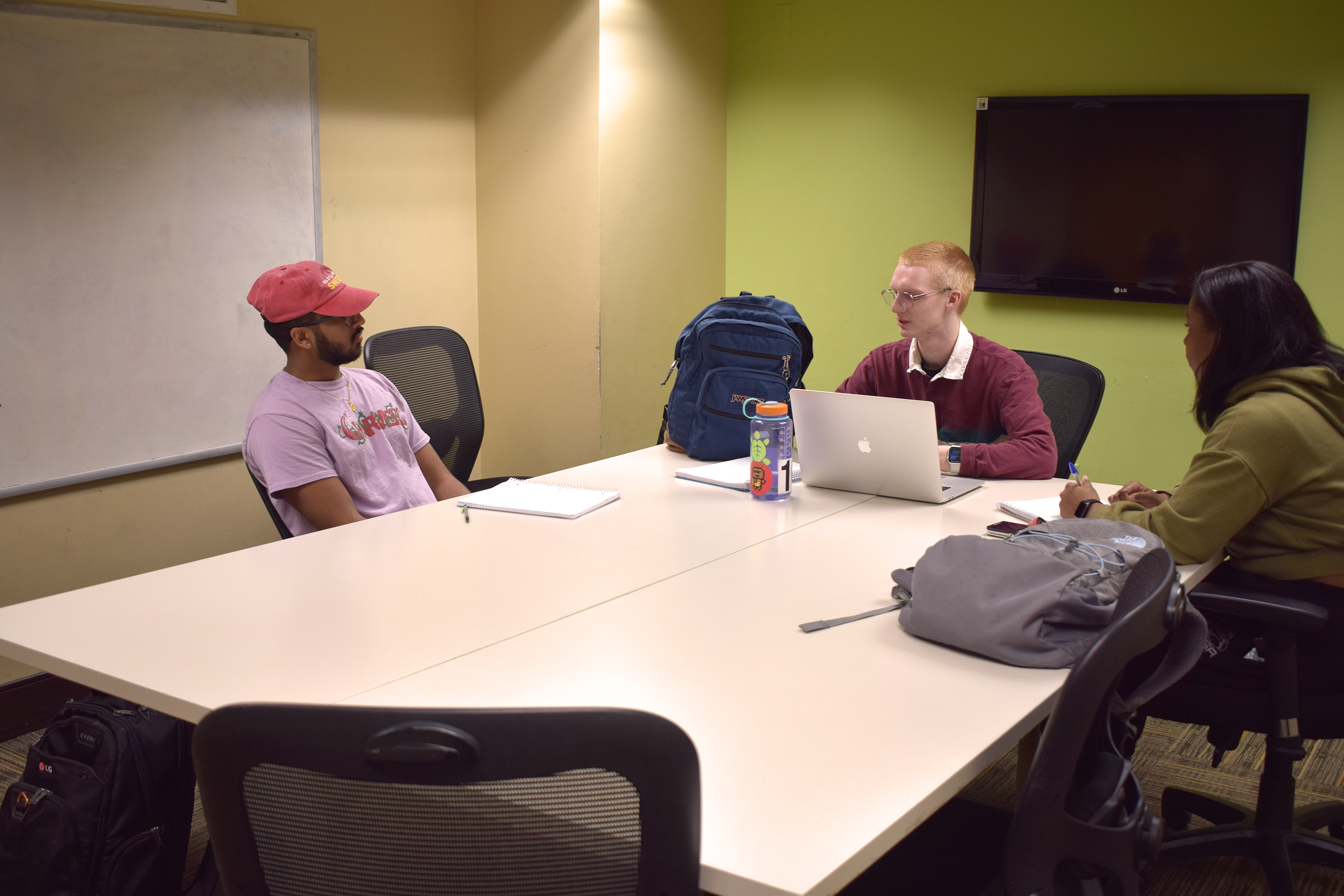 Group study rooms are available on the 2nd floor of McKeldin Library for students to meet, work, and study with others. Each room can fit a maximum of 8 people, and offers a table and chairs, a wall-mounted monitor for sharing a laptop screen, and a wall-mounted whiteboard.
Policies for using the group study rooms:
A group must consist of 3 or more people. The rooms are not intended for use by 1-2 people. 
The maximum amount of time for a reservation is 2 hours.
Be respectful of others' reservations, and leave the room in a timely fashion when your reservation is over.