Graduate Student Rooms
Swipe access is required to enter both spaces and may be requested by sending an email to lib-facilities@umd.edu
Please include:
Your full name
The room you would like access to
Your UID number
A picture of your Graduate ID or Veteran's documentation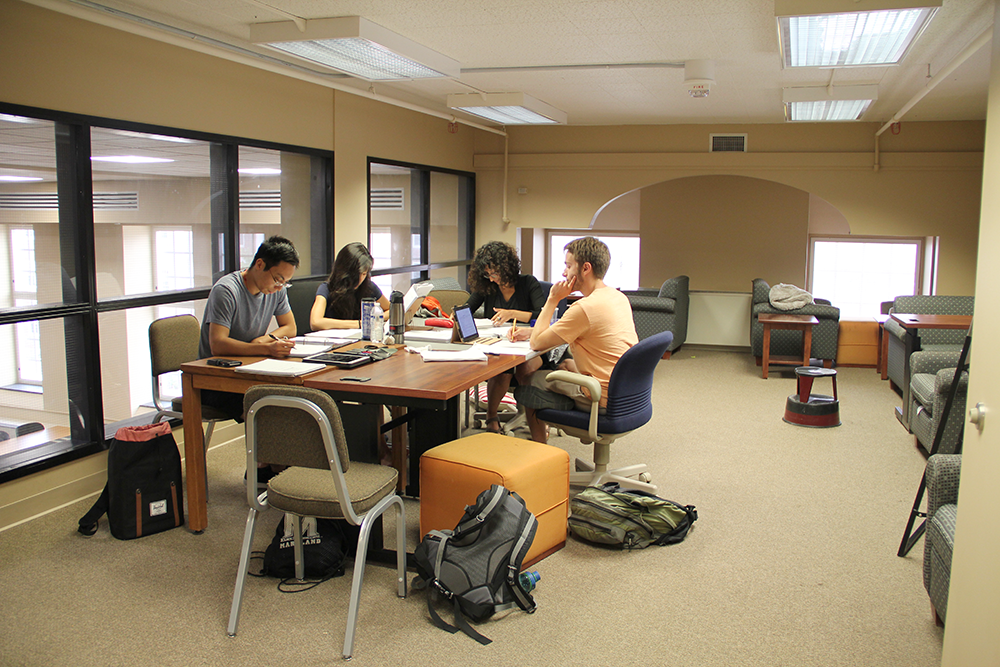 5th Floor Graduate Student Multipurpose Room
A comfortable Multipurpose Room is located on the 5th floor of McKeldin Library in room 5101F.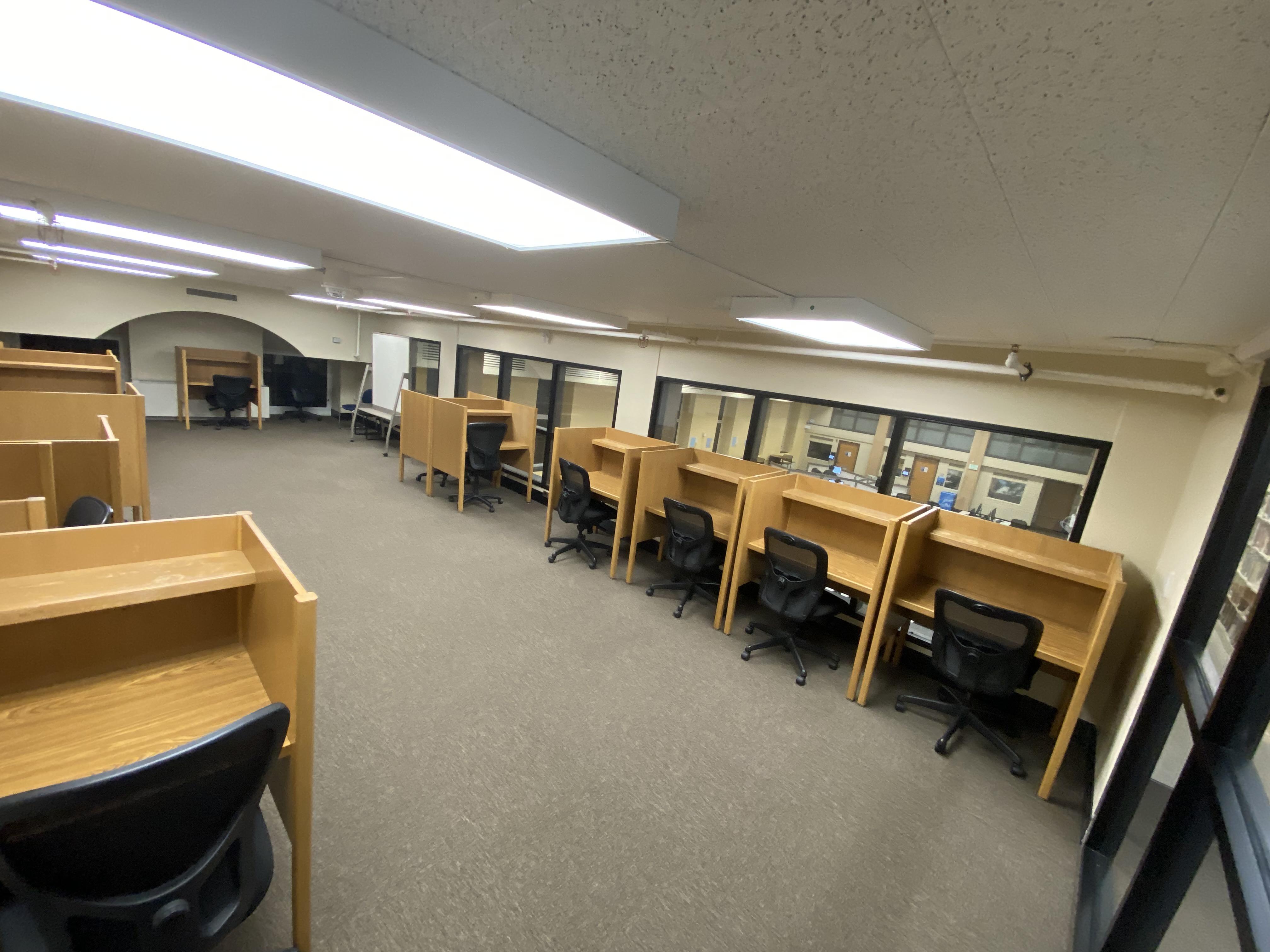 3rd Floor Graduate Study Area
Individual desk seating space is located on the 3rd floor of McKeldin Library in room 3100A.
These spaces are limited for use by graduate students and student veterans (regardless of status), and cannot be reserved.