TLC Meeting Rooms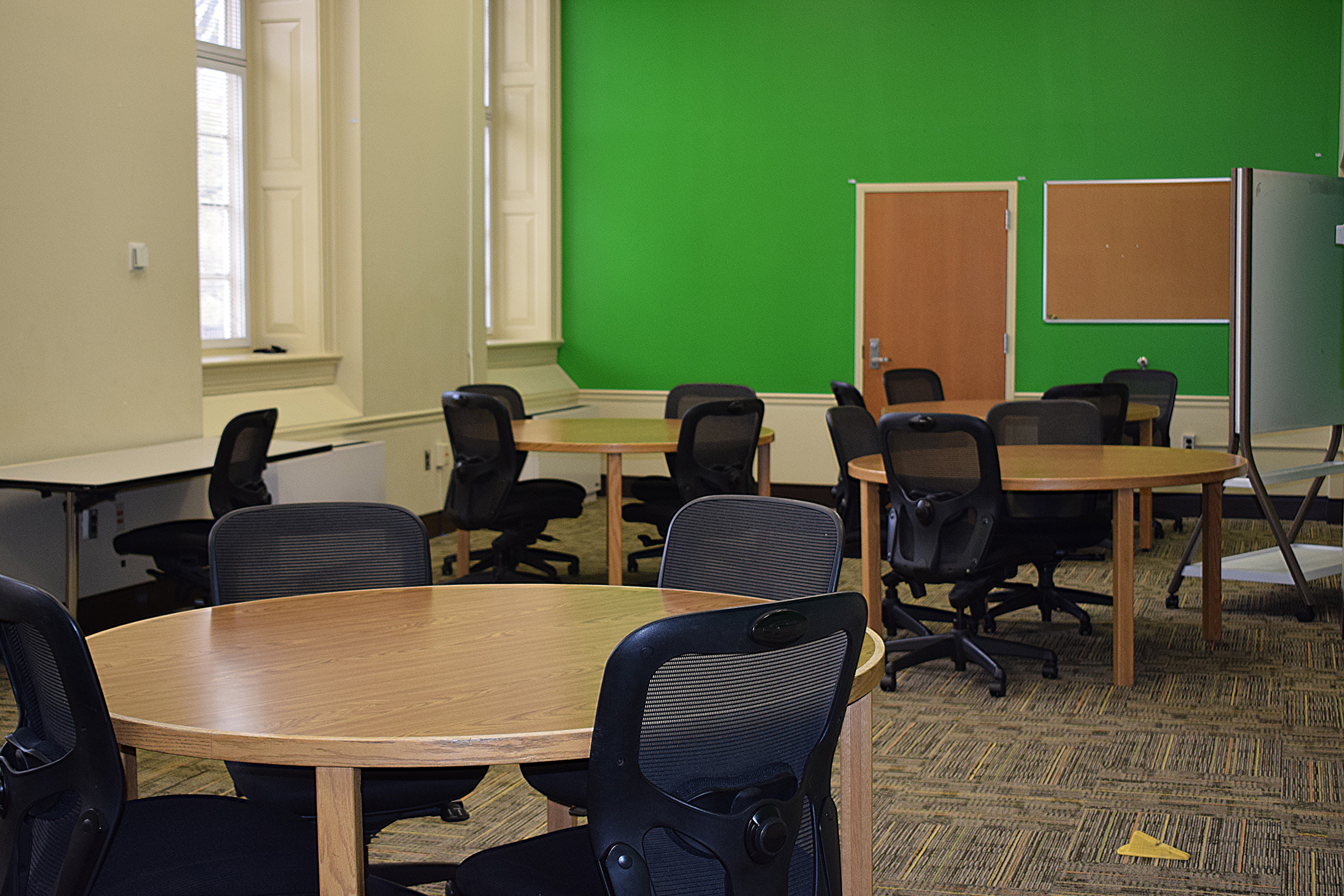 Available on the 2nd floor of McKeldin Library, the TLC Meeting Rooms are equipped to meet a variety of needs. Each room is is different in terms of size, capacity, furniture, and the technology offered. 
Some of the special uses of these rooms include:
Interviews (in person or virtual)
Group meetings (in person or virtual)
Student organization meetings
Presentation practice
One Button Studio
Group viewing of videos
Large study groups (for study groups smaller than 8 people, try the Group Study Rooms)
Events and activities co-hosted by or held in partnership with the Libraries
Please note that these rooms are not intended for and should not be used for private, individual study. To reserve a room, fill out the request form, and staff will be in contact to help book the appropriate space.