Reading Room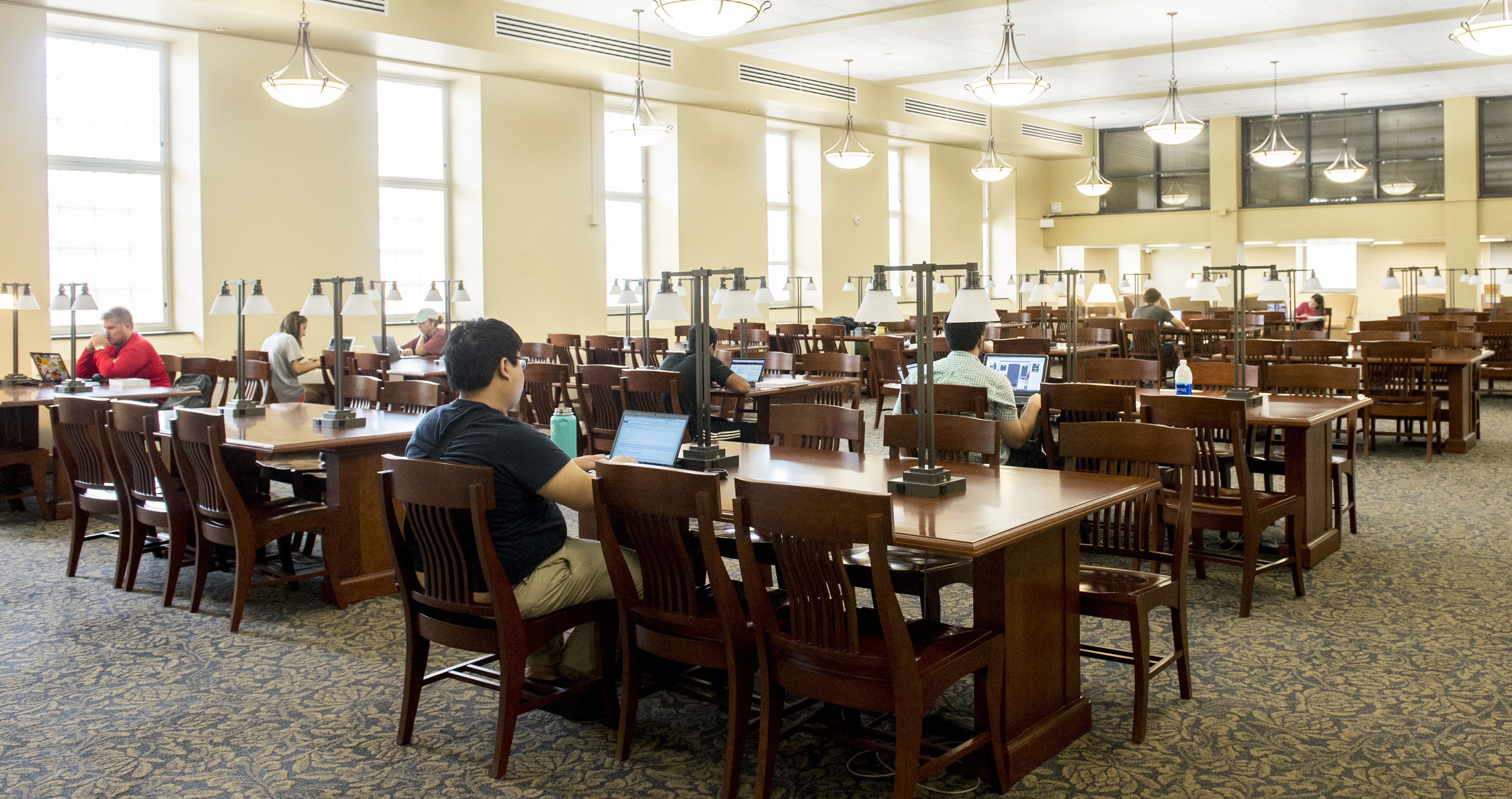 As a quiet counterpoint to the lively second floor Terrapin Learning Commons, McKeldin Library boasts a light-filled, classic-style reading room for students and researchers. 
Located on the 4th floor, the Reading Room features:
Large wooden tables with room to spread out
Chairs to accommodate nearly 100 users 
Individual task lamps and overhead lighting 
Dozens of electrical outlets and USB ports 
Soft seating for casual reading or quiet conversation
Note: No food or drinks are permitted in this room. Water in spill-proof containers only.